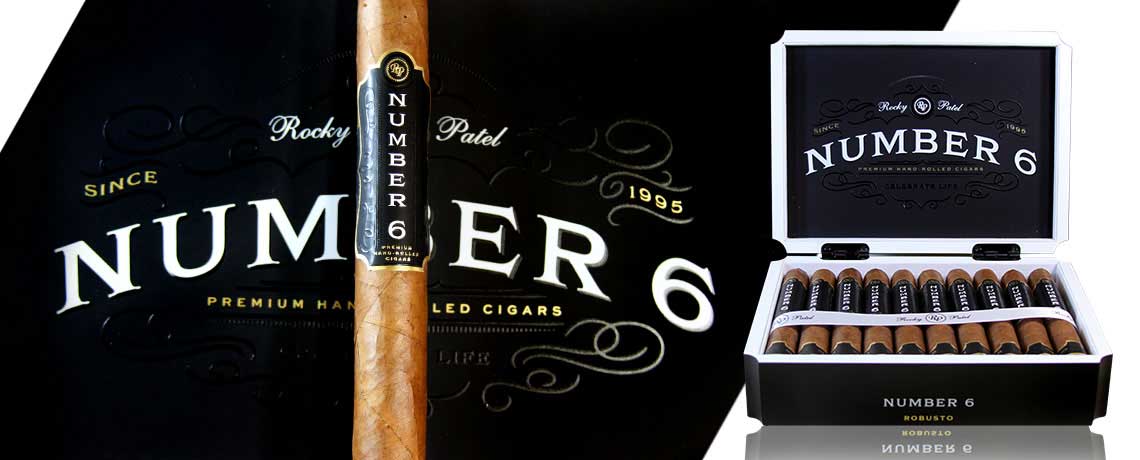 Rocky Patel Number 6 Cigars
Rocky Patel hits it out of the park, yet again, with the new 'Number 6'. When creating a cigar, the blenders will make several tweaks to the blend until they find one that they like. When it came to this cigar, it took until the sixth blend which is how it got the name 'Number 6'. These cigars feature Honduran Corojo wrapper, a Honduran binder, and a blend of Honduran and Nicaraguan fillers. Nish Patel describes the Number 6 as having a lot of sweetness and is unlike anything else they have ever released before. Upon lighting one up, you'll experience wonderful notes of coffee, bread, vanilla, and honey. Whether you enjoy it in the morning with a cup of coffee or at night with a glass of whiskey, the Rocky Patel Number 6 is sure to leave you with a feeling of satisfaction. Oh, and it was given a 95-rating and named the #9 Cigar of 2020 by Cigar Aficionado. That should be more than enough to convince you to give them a shot!
Rocky Patel Number 6 are available in 4 sizes: Corona (6" x 44), Robusto (5 1/2" x 50), Sixty (6" x 60), and Toro (6 1/2" x 52).


Strength: Medium
Binder: Honduran
Filler: Honduran & Nicaraguan
Wrapper: Honduran Corojo
Origin: Honduras