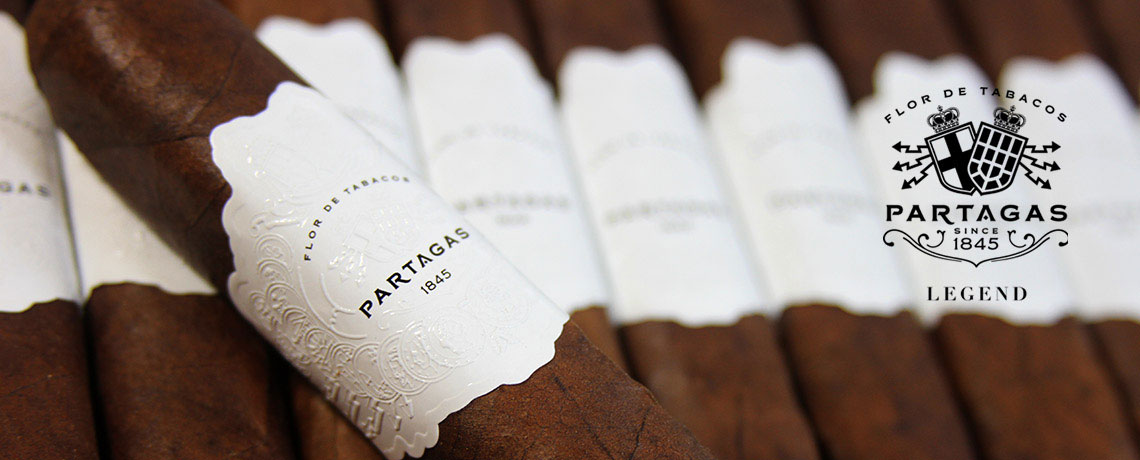 Partagas Legend Cigars
It is rare for a cigar box to nearly upstage its contents, but the Partagas Legend Cigar box gets close. The white lacquered design reflects sophistication at its finest. Never a brand to back down from a challenge, Partagas has made sure that the cigars inside are even more exceptional. A chestnut brown Connecticut Broadleaf wrapper compliments the ivory exterior of the box. Within the wrapper is a Honduran Olanco San Agustin binder and Domican Piloto Cubano filler blend to produce a full-bodied flavor flush with notes of cocoa, leather, and spices.
If this represents the future of the Partagas brand, as it seems to, then it will probably be the first in a line of truly exceptional and sophisticated sticks. True cigar aficionados should grab a box so that in the future they can claim to have been one of the first to enjoy this legendary creation.


Strength: Full
Binder: Honduran
Filler: Dominican
Wrapper: Connecticut Broadleaf
Origin: Dominican Republic