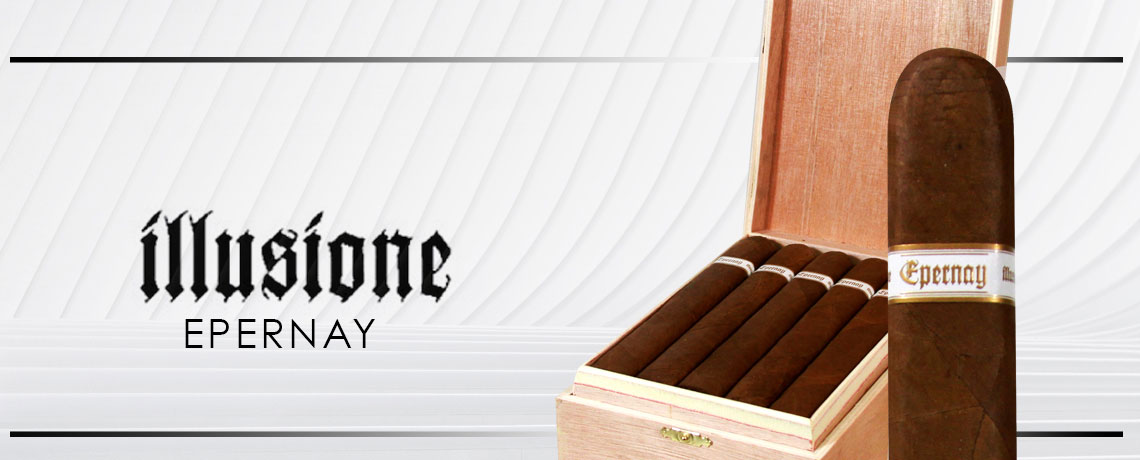 Illusione Epernay Cigars
Dion Giolito, the man behind the highly sought after Illusione cigars and Cruzado cigars, has created the Illusione Epernay. The Illusione Epernay pays tribute to the famous Epernay region in France, the Capital of Champagne, and has been blended to pair perfectly with a glass of champagne.
The Illusione Epernay originally debuted in 2008 through the e c c j 15th Anniversary limited release. From this blend, Epernay has been made with a combination of Nicaraguan Criollo and Corojo tobaccos. The Illusione Epernay is finished with a superior-grade Café Rosado wrapper.
The Epernay blend is very complex and perfectly balanced treating the palate to hints of coffee and honey, further enhanced through a floral room note, and a long creamy finish. A true masterpiece, The Illusione Epernay is a sublime experience and worthy of a place among the best of the best.


Strength: Medium
Wrapper: Nicaraguan Rosado
Origin: Honduras