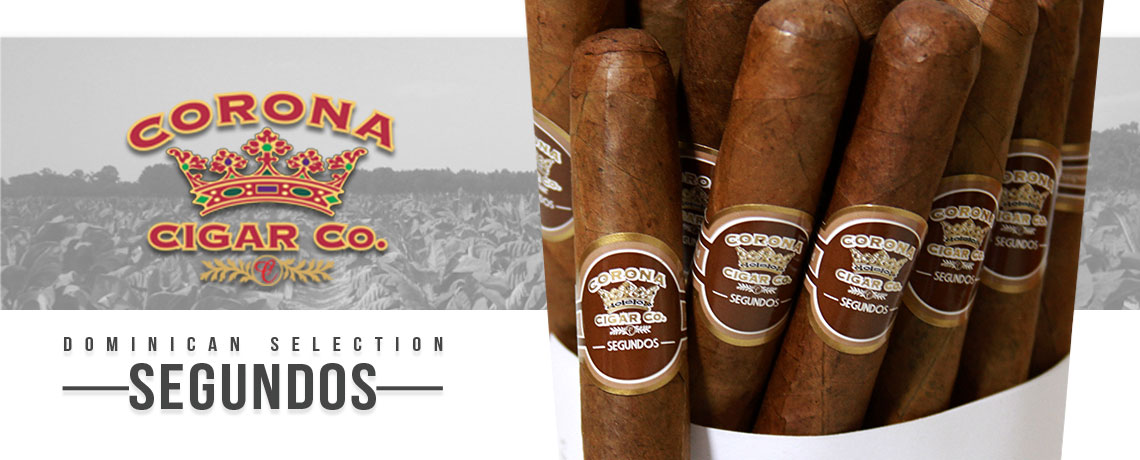 Corona Segundos Cigars
Finding an affordable everyday bundled cigar can be a challenge to find one with good construction and flavor, but here at Corona Cigar Company we have the answer to your woes: Corona Segundos. Available in 5 sizes and all priced at 29.95 a bundle; we're sure these can keep you smoking without hurting your pocketbook.
These cigars are mild to medium bodied with a nice smooth flavor. Made in the Dominican Republic at the same factory our Corona Dominican Selection, you know these are quality smokes. Pick up a bundle today for a leisurely everyday smoke or satisfy your cigar mooching friends.


Strength: Mild to Medium
Wrapper: Dominican
Origin: Dominican Republic