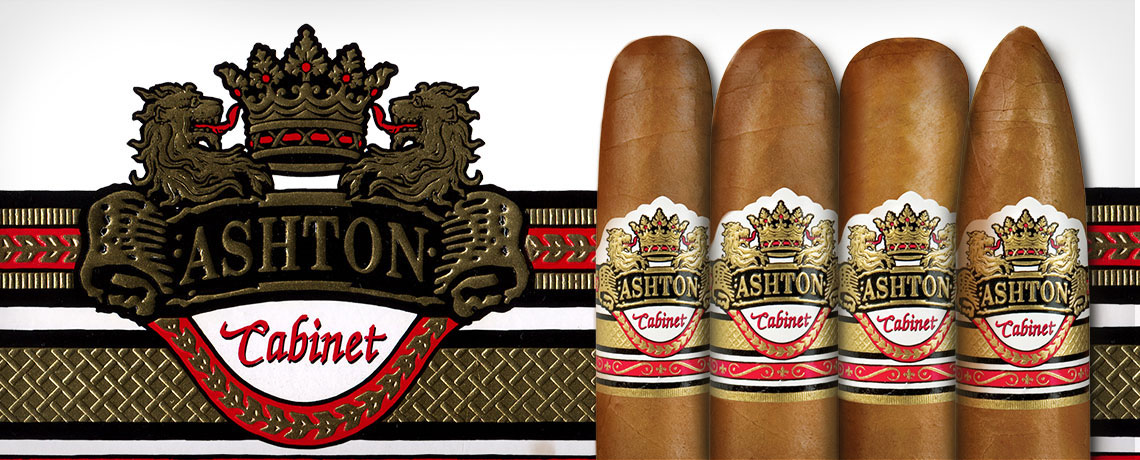 Ashton Cabinet Selection Cigars
Ashton Cabinet Selection Cigars are one of our best selling mild cigars. Ashton cigars are hand made in the Dominican Republic under the watchful eye of Carlos Fuente Jr.
Ashton Cabinet Selection cigars use mild Dominican long filler tobaccos that have been aged up to five years. The extraordinary Connecticut shade wrapper gets an extra year of aging and has an elegant palamino color. This international blend results in a smooth and creamy flavor that and ends with a "big finish".

Strength: Mild
Wrapper: Connecticut
Origin: Dominican Republic