Posted by Corona Cigar Co. on Nov 2 2016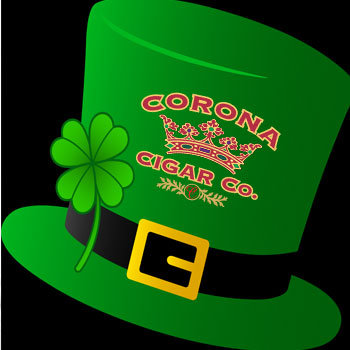 You Can Buy More Than Just Cigars Online, This St. Patrick's Day Check Out Irish Pipe Tobacco
St. Patrick's Day is coming up quickly, and we have to say that we're pretty excited. Any chance to spend the whole day drinking, pinching people and pretending to be Irish seems like a pretty great day to us!
This isn't a holiday particularly known for gift giving, but unexpected gifts are the best gifts of all. Surprise someone in your life who loves to smoke a pipe, by giving them some special tobacco to enjoy on St. Patrick's Day.
If you're looking for Tobacco that brings out the fun and festivity of the holiday, you can't go wrong with Eileen's Dream CAO Pipe Tobacco. The case features a big clover, so it will get your favorite pipe smoker in the holiday mood. Plus the tobacco itself is infused with Irish Cream, as well as hazelnut, cocoa, and white chocolate. This smooth blend will have you dancing a jig.
If you are less interested in Irish flavor and more interested in tobacco flake that comes from the Green Isle, check out Peterson of Dublin's Irish Flake. This classy red and gold tin houses a sophisticated full-bodied blend, perfect for any serious pipe smoker.
We're proud to be your trusted source for a large variety of cigars online, but we would also love to provide you with all of your pipe tobacco needs. You'll find the same great prices you've come to expect with our cigars. Contact Corona Cigar Co. for more information about our pipe tobacco or our quality cigars for St. Patrick's Day or any other day!