Posted by Corona Cigar Co. on Nov 2 2016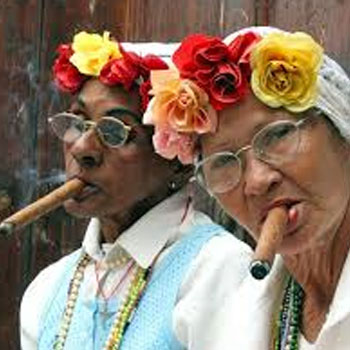 Would Your Mom Smoke Cigars?
Mother's Day is just around the corner. It will be celebrated on May 10th this year. When you are scurrying to choose a gift you may be thinking of flowers or jewelry, but perhaps your mom isn't the clichéd "Leave It To Beaver" mother who enjoys generic gifts year after year.
Maybe your mother loves defying stereotypes and surprising anyone who tries to put her in a box? Perhaps she is a trendsetter who loves the finer things in life, if so, the perfect Mother's Day Gift just might be cigars.
According to a Cigar Aficionado article, "Ladies and Cigars" by Gwen Martin and Evan J. Elkin,
"Increasingly, women are starting to smoke cigars, or are coming out of the closet as longtime cigar smokers. They're enjoying the aroma and taste and ritual--and why shouldn't they? It's not an anomaly or a coincidence--in fact, it turns out that the "masculinization" of cigars is a recent historical development, and that there is as much precedent for women loving cigars as hating them."
If it really is the thought that counts when it comes to gifts, then a collection of flavored cigars in a small humidor will express to your mother the sentiment that you believe that she is the kind of woman who defies expectations and lives life to its fullest. Plus, what could possibly beat sharing a cigar with your mom on Mother's Day after church?
For more information on our premium cigar selection at affordable prices, please contact us.