Posted by Corona Cigar Co. on Nov 2 2016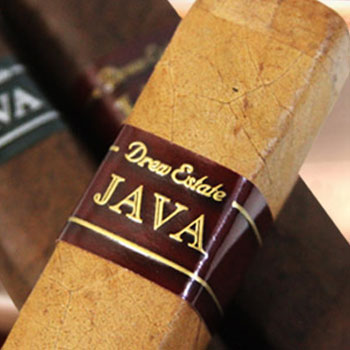 What Makes Java Cigars Taste So Good?
Have you tried Java Cigar samplers yet? If not, it's time to indulge yourself. They're on sale now and come in several varieties. Among them are Java Latte Especial, Java Dark Especial and Java Mania! Each cigar sampler pack contains 10 stogies, produced by two of the industry's most notable powerhouses. And there is no arguing that two cigar masters are better than one, especially when they sport names like Drew Estate and Rocky Patel.
Naturally, name recognition isn't why Java Cigar samplers are worthy of broadleaf lovers' time. It's the craftsmanship and flavor profiles. The cigars feature Nicaragua wrappers that have been expertly doctored to broaden their appeal. We know, Nicaraguan wrappers, in their own right, are wonderful. But the two masters behind the cigar samplers wanted to up the ante as far as the wrappers' coffee flavored finishes were concerned.
They didn't stop with the coffee add-ons either. In many cases, exotic cocoas were used to complement the cigar's fillers and transform plain coffee flavors into something extraordinary. So expect a few to deliver bittersweet notes squarely on the back and tip of the tongue. The retro-hale and inhale with these particular cigar samplers will be remarkable too.
To fully experience everything the Java cigar samplers have to offer, cleanse your palate first. The list of good cleansing choices includes, but isn't limited to water, lemon sorbet, apple juice, unsalted crackers and pickled ginger. Once your palate is clean, light up the Java cigar of your choice.
We'd suggest choosing one of the latte cigars first. Although listed as medium strength, they tend to be a bit lighter than the dark cigars. If you want to honestly compare the two, cleanse the palate after enjoying the latte cigar. Then fire up one of the dark ones. To find out if any of the Java cigar samplers that we have in stock are truly your cup of Joe, please contact us at Corona Cigar Company today.