Posted by Corona Cigar Co. on May 4 2017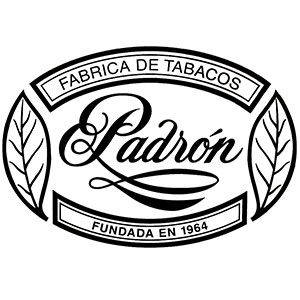 Varieties of Padron Cigars
Some individuals do not pay attention to what they smoke as long as they like the taste and feel of the puff. Well, there is a difference in perception on why individuals prefer a particular cigar variety to another. Every smoker has a way to justify their answer. In most cases, all the answers they give are correct but there is more to a cigar choice than the smoking part.
Padron Cigars have a history dating 50 years back, which means the makers have experience and expertise of producing authentic and fresh products. You can hardly go wrong when making a choice from their portfolio of cigars because they have what suits every taste and feel. Here are some of the options that Padron Cigars offer.
This cigar brand was the winner of "Cigar of the Year" award in 2009 according to Cigar Aficionado. That makes it one of the premier Padron cigars. Composed of Cuban-seed tobacco that is ten years old, Padron Family Reserve is unbelievably smooth and well-balanced in its full strength. The variety comes in four different sizes available in Maduro and Natural wrappers. As you enjoy one of these, you join those who have a taste of one of the best cigar varieties around.
There is no better way to have a cigar range after the brand name as is the case of this cigar series. More to that, it is one of the pocket-friendly choices among all the varieties that Padron Cigars offers. It is also amazing to discover the quality, classic and unique taste of Padron cigars considering their price. One more thing that makes this series popular among most individuals is the fact that it comes in medium to full-bodied taste to suit various preferences.
The majority consider the Padron 80th Anniversary cigar as one of the best varieties ever to exist. That is in the backdrop of a 95 rating by Cigar Aficionado magazine of this particular series. The composition includes nuts, flavors of cocoa and roasted coffee beans as part of the decadent. It also comes with a blend of slight citrus and spice which lasts for another puff. Padron 80th Anniversary is available in one size only in Maduro and Natural wrappers.
Contact Us today for more information on Padron Cigars and to find which cigar will be the next addition to your humidor.