Posted by Corona Cigar Co. on Nov 2 2016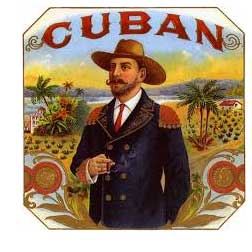 U.S. Cigar Companies Welcome Cuban Cigars
With the recent reopening of trade relations between the United States and Cuba, many wondered if U.S. cigar companies were worried about Cuban cigars, given their near-mythical reputation in Hollywood films and popular culture. Surprisingly, in an interview with Fox News Latino, Kaizad Hansotia, CEO of South Florida-based Gurkha Cigars, was ecstatic about their importation:
I welcome the cigars coming in from Cuba. It's going to be great for the industry.
Indeed, Kevin Talley, the Senior Director of Federal Legislative Affairs from the International Premium Cigar and Pipe Association, theorized that the curiosity of the American public towards Cuban cigars would drive retail sales for all manufacturers as more consumers are brought into market.
As the United States is the largest consumer of cigars in the world, purchasing some 40% of all cigars manufactured each year, experts believe there is plenty of room in the market for the productive capacities of the small nation.
Of course, that did not stop Hansotia from stirring up something of a rivalry, saying of his country's product:
The flavor profile of a Cuban cigar is going to be very different than most of the American corporations because we can get tobacco from the U.S., Ecuador, Italy, Brazil, and it creates such a wide profile taste value. It's amazing.
Will the price of Habanos rise in the coming year due to their limited supply? Will the American market find enough home-grown patriotism to overcome the legendary mystique of the Cuban cigar? Whatever happens, more people will be finding cigars they love.
Please contact us for more information about how you can find a cigar with the right flavor and style at the right price for you.