Posted by Corona Cigar Co. on Nov 2 2016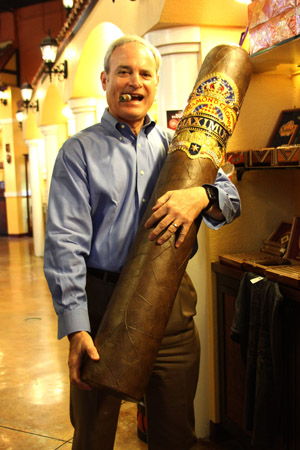 The Perfect Gift Ideas for Your Boss
It happens every year like clockwork, your boss turns a year older, and also just like clockwork, you and your co-workers begin to scramble trying to decide what would be an appropriate and appreciated gift. You want to be sure that your gift is a fine quality, classic gift that is seen as a luxury. This is especially true when several of you are going in together to purchase a gift for your boss.
Instead of joining in the chaos, you can be the employee that saves the day, by offering your co-workers these amazing gift ideas for your boss.
If you have a group of 20 people or more chipping in on a gift you can each pay less than $10 and get your boss a Limited Edition Davidoff Gift Collection. The Davidoff Gift Collection 12 Cigar Assortment is a premium sampler of some of the finest cigars available. This magnificent gift collection comes in a cedar wood box with a detailed description of each cigar.
If you need a more affordable gift, the Montecristo Connoisseur Collection is a luxurious gift that feature eight very popular cigars in a stylish sampler box.
Or, perhaps you are purchasing a gift for your boss that will just be from you and you want it to stand out. In that case the Padron No. 88 Sampler is a creative sampling of premium cigars from Padron, who supplies some of the most sought-after cigars in the world.
You don't have to perfectly know your boss's taste, to give them the perfect gift. Cigars are a gift that everyone can enjoy, please contact us for more amazing cigar gift ideas.