Posted by Corona Cigar Co. on Mar 30 2017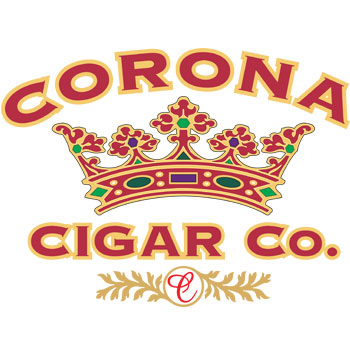 The Pairing of Fine Cigars and Premium Spirits
Premium spirits and fine cigars—for some, the two go hand in hand. We see dark wood and leather chairs with men in suits holding crystal classes containing dark amber liquids. But times have changed. Cigars are no longer just for the elite, they're for every man or woman and they combine with beer and wine as well as the finest cognac.
There is one basic rule when pairing cigars and spirits. Don't overpower one with the other. It's really a matter of taste and body. In essence, full-bodied cigars go with full-bodied spirits. If just beginning to dabble in the fine art of cigar pairing, you may want to steer clear of white spirits such as vodka and gin that tend to be overpowered by cigars. On the other hand, if a gin martini is your drink of choice, opting for a mild cigar could be the perfect match for you. Experiment and enjoy. To get you started, we've shared some of the more classic pairings.
CAO Brazilia and Booker's Bourbon
CAO Brazalia is one of the finest Brazilian-wrapped cigars. Aged to perfection and rich in complex flavors, it is sure to please the most discerning of palates. It is a full-bodied cigar and, therefore, pairs well with a full-bodied spirit such as uncut, unfiltered, straight-from-the-barrel Booker's Bourbon. Aging between six to eight years brings out its intense oak tannin flavors with vanilla and mocha undertones. If beer or wine is your drink of choice, consider pairing with a heavy dark beer such as Guinness or a bold cabernet-based Bordeaux.
Davidoff 1000 and Glenlivet
Davidoff 1000 is a medium-bodied cigar. It is hand-made in the Dominican Republic and has understated yet rich flavors and aroma. This blend of subtle tobaccos is perfect for the beginner and combines well with Glenlivet 12-year-old single malt scotch. This golden liquid is smooth and sweet, delivering slight undertones of pineapples, peaches and pears with a hint of ginger. This pairing allows neither to outdo the other. A nice Valpolicella blend goes well if considering wine and Harp Lager for a lighter, bubbly beverage.
Arturo Fuente Churchill Claro and Avion Reposado Tequila
We would be remiss to our tequila-loving readers if we did not include this pairing. Arturo Fuente Churchill Claro is smooth and full flavored and has been rated as one of the best smokes the Dominican Republic has ever produced. The lighter Claro wrapper makes it a mellow yet flavorful choice and a good pairing with the delicate flavor of Avion Reposado Tequila. This tequila is derived from the highlands where some of the most prized agaves grow. The pale gold tequila is aged in oak barrels offering an oak aroma with notes of cherry, pear, peach and hibiscus. Salud.
Contact us to find out just which of our premium cigars fall into a category that best suits you. We are happy to assist.