Posted by Corona Cigar Co. on Nov 2 2016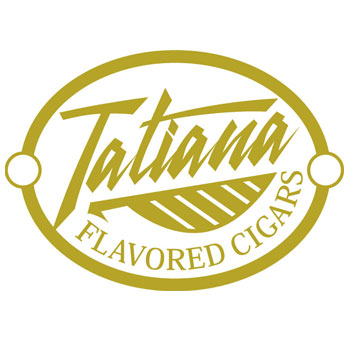 Savor the flavor! New flavored cigars from Tatiana
Tatiana Cigars are one of the leading flavored cigars in the world. Named Tatiana after the daughter of Nestor and Mariana Miranda who started the Miami Cigar and Company in 1989, they are crafted from high-quality Dominican tobacco, finished with an Indonesian wrapper and Dominican binder. The Tatiana line has just released five new Robusto cigars in a variety of flavors. They are all mild to medium cigars that won't overwhelm your taste buds.
The Corona Cigar Company is proud to offer many other Tatiana Flavored cigars, including the Tatiana Mocha Stobona which is a bold, flavored cigar with bountiful notes of chocolate, coffee, and vanilla. We have 13 different flavors of Tatiana Mini Cigarillos available for your enjoyment.
We offer you a choice of almost 75 Tatiana flavored cigar options. Please Contact Us, we are happy to help you select the Tatiana flavored cigar that best suits your taste buds or any other fine cigar we have in stock.