Posted by Corona Cigar Co. on Nov 2 2016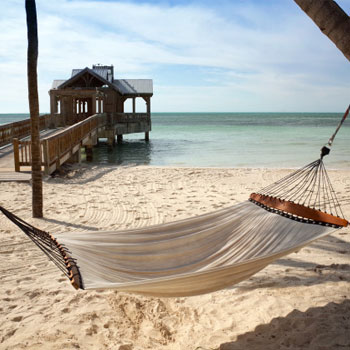 Parrotheads and Hammocks
"Personally, I believe a rocking hammock, a good cigar, and a tall gin-and-tonic is the way to save the planet." - P. J. O'Rourke
Friday, July 22nd, is National Hammock day and what better way to emulate P. J. O'Rourke than daydreamin' in a hammock with a great cigar? Enjoy one of the Havana Daydreamin' Cigars by CAO while you do. All the Havana Daydreamin' Cigars by CAO are Ecuadorian Connecticut wrapped Nicaraguan tobacco. They are mild to medium cigars, with a hint of almond, earthy notes of roasted cashew, and sweet seductive caramel, set off by a sunny hint of orange. Havana Daydreamin' Cigars are available as Robustos, Toros and Torpedoes.
If you are a "Parrothead," you might have noticed these fine cigars are named after a Jimmy Buffet song. CAO and Jimmy Buffet have team upped to bring you a whole new cigar experience. While the Havana Daydreamin' cigars are a traditional premium cigar, the Margaritaville series of cigars are a tropical romp of a cigar.
The Margaritaville Cigars are Dominican tobacco with a Cameroon wrapper. These mild creamy cigars offer a hint of piña colada. They are perfect for you or the Parrothead in your life. The box even features a cigar-smoking parrot in a hammock. Margaritaville cigars are available as Petit Corona and Coronas.
Whether you are a Jimmy Buffet fan or a hammock lover, celebrate Hammock day July 22nd with a fun flavorful cigar. Please, contact us for more information on These Jimmy Buffet inspired cigars or any of our other fine cigars. We can help you celebrate hammock day or any other significant event in style.