Posted by Corona Cigar Co. on May 23 2017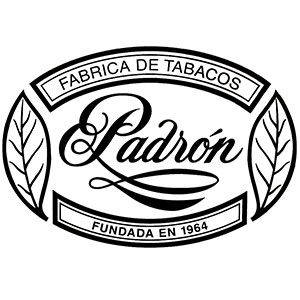 Padron Cigars – Savoring the Flavor of a Family Legacy
You may know the flavor of a fine Padron cigar, but you might not be familiar with the rich history that allows you to savor its elegant smoke. It's a legacy that extends back more than 200-years.
In the 1800's members of the Padron family left their home in the Spanish Canary Islands and sailed for Cuba. They started with one small tobacco farm, slowly bought surrounding properties, and eventually purchased a factory near Piloto. (Hence the name "Piloto Cigars.")
Jose O. Padron, now 91, was born into the cigar business in 1926. The Padron 1926 Series actually honors the patriarch's 75th birthday. Padron successfully ran his family's business until 1961, when Cuban dictator Fidel Castro confiscated his fields. He eventually wound up in Miami's Little Havana district. In 1964, Padron opened a little storefront, recruited a second set of hands, and began hand-rolling cigars for 25-cents a piece. At one point he recalls rolling as many as 200 cigars a day! Padron eventually moved his Cuban tobacco seeds south to Nicaragua, where its plantations survived the nation's civil war and went on to grow some of the most respected cigar tobacco in the world.
Today Padron cigars of all price ranges routinely receive outstanding ratings from Cigar Aficionado. Their blends run from bold to subtle, but all are very satisfying. Coronado Cigar Co. offers an extensive selection of Padron cigars for your smoking pleasure. Or, if you haven't experienced the quality of Padron before, why not try a sampler? Contact us for any help with choosing the right Padron cigar for you.