Posted by Corona Cigar Co. on Nov 2 2016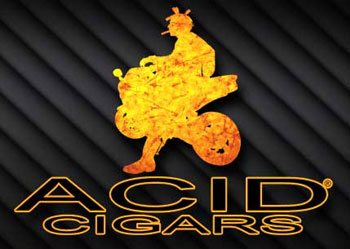 Keep Your Humidor Stocked With Crowd Pleasing Acid Cigars
A special occasion always calls for a premium cigar, and you can come up with all kinds of reasons to decide that any occasion is special. If you love having friends over and being the life of the party, you should make a point of keeping your humidor well stocked. You never know when the inspiration will strike, and it's fun to have something to offer your friends, neighbors or family members who stop by. Of course, when you develop a reputation for always having quality cigars on hand, you may find that your favorite people are stopping by a little more often.
When you are intentionally stocking your humidor, you will, of course, want to have a handful of your favorite cigars, but don't forget to include cigars that are "crowd pleasers" as well. You may have the opportunity to offer a cigar to someone who doesn't smoke cigars very often, and they may want something a little more mild or with a really pleasant flavor.
If you want a cigar everyone is sure to love, you can't go wrong with Acid Cigars. These premium cigars made popular by Drew Estate are infused with spices and botanical oils. Acid cigars are the latest trend in cigar culture because they have been in production for less than twenty years. These flavored cigars are surprisingly affordable and are the perfect introduction to smoking cigars for someone who has never enjoyed the simple luxury of smoking a cigar with friends.
For the best selection of Acid cigars at incredible prices, or for any of your other cigar needs, please contact us.