Posted by Corona Cigar Co. on Nov 2 2016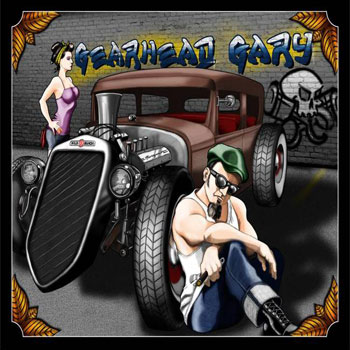 Join The Wild Bunch
The president of the Ortega cigar company, Eddie Ortega, decided to dedicate a cigar to different cigar enthusiasts that he has met over the years. That was the beginning of the limited edition Wild Bunch series. The inner box cover describes each Wild Bunch character.
The Ortega Wild Bunch Gearhead Gary Crankshaft is the ninth installment in the Wild Bunch series. The following is the inner box liner for Gearhead Gary. While Gary's identity is a secret, we know he's a master mechanic.
"Most definitely the mechanic of the group, Gearhead can fix anything on wheels or without. Gary is that great neighbor next door kind of guy who enjoys working on cars and fixing things. When not hanging at the local cigar shop, you can always find him at his garage sipping on his favorite brew while working on his next project which is usually an antique he picked up at a great bargain."
The Gearhead Gary is a medium to full cigar with a sweet spicy flavor.
The Warrior Joe Bushmaster is the tenth release in the limited edition series. The following is the inner box quote for Warrior Joe. There have been no specifics on who the character of Warrior Joe really is.
"We'd like to tell you a little about Warrior Joe, but we're afraid that's classified. Is he really a walking skeletal harbinger of death? Probably not, but you definitely want him on your side in a pinch. Much like these cigars, you're better off smoking with them and not against them. Joe's favor smoke when relaxing after a hard day is the Bushmaster"
Ortega Wild Bunch Warrior Joe cigar is a medium to full cigar with sweet citrus notes and a creamy undertone.
The Da Byrdman Boys Club is the eleventh edition in the Wild Bunch series. Da Byrdman is named after cigar enthusiast Ashley Byrd who is based in the Washington DC area and co-founder of the B&B cigar club. Da Birdman box liner says:
"Visit the Washington DC Maryland area and everyone knows Byrdman and his crew, the B & B Cigar Club."

"You'll never come across a nicer group of guys who enjoy hanging together at their favorite local shops smoking cigars and talking about gold old times. When hanging with this crew he's quick to announce 'we all we got!"
Da Birdman is a medium to full-bodied cigar with a cocoa coffee flavor with a touch of floral spice.
Contact Corona Cigar Co. today for more information on the limited edition Wild Bunch cigars, or any other of our premium cigars.