Posted by Corona Cigar Co. on Nov 2 2016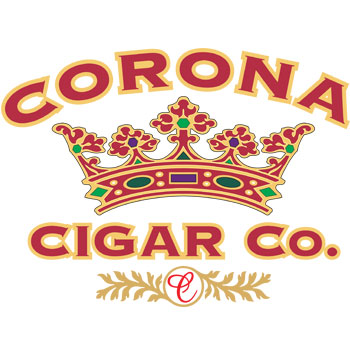 Include Travel Humidors and Cigar Samplers in Your Spring Break Plans
You finally reach the hotel at the end of the first day of your spring break vacation. You survived the security lines at the airport, endured the flight, and persevered through the baggage claim and car rental ordeals. Now you're finally able to relax with a beverage and your favorite cigar. You retrieve your preferred smoke from your carry-on and head out to the tiki bar. You clip the end, strike a match, and bring fire to leaf.
You inhale through the cigar to complete the ignition process and suffer the day's final frustration: the cigar draws incredibly easy and fails to fully light. Experience has taught you that this combination of easy draw and little smoke can only mean one thing – a damaged wrapper. Your inspection reveals an unraveling outer leaf. Attempts to moisten and re-seal it fail – as they usually do. Sadly, you cut above the damaged area and salvage half of your premium cigar. Like the movie Groundhog Day, this all-too-familiar scenario plays itself out time and again for travelers.
This year, protect your cigar investment by packing them properly. Your cigar packing plan needs to achieve two primary goals: protection from physical damage and proper humidification. A makeshift humidor consisting of a humidity source in a ziplock bag will keep your cigars moist but affords no protection from crushing or bending damage. Tupperware, cardboard containers, or cigar boxes can't guarantee protection from aggressive baggage handling practices. The best solution is found in a Travel Humidor.
Travel humidors protect against travel-related damage and maintain proper humidification. Here are some features to look for in a travel humidor:
Hard-sided case
Airtight to maintain humidity and freshness
Carry handle or strap
Sized to fit your needs and luggage
Some travel humidors include humidifier strips or discs as well. For added humidity control, you can package your cigars and humidifier in a ziplock bag before placing them into the travel humidor. Now you can travel assured your favorite cigars will arrive safely and ready for you to enjoy.
Spring break is also a great time to try new cigars. A great way to explore new cigars and find your next favorite is with one of our cigar samplers.
Leaving soon? Our shipping options can get your order to you in time.
If your spring break plans bring you near Orlando, Tampa or Sarasota please visit one of our retail locations.
As always, if we can help answer any questions for you, please contact us.