Posted by Corona Cigar Co. on Nov 2 2016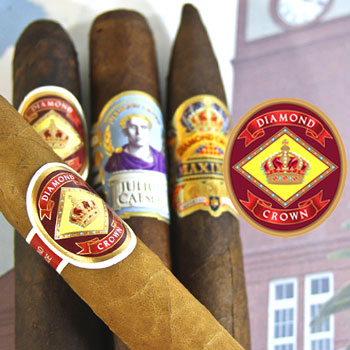 Gift Ideas for the Graduate: Diamond Crown Cigars
All students have been counting down the days until school is out and summer break can finally begin; however, the class of 2015 is looking at the calendar a little more eagerly. College graduates all over the country are about to celebrate a huge accomplishment as they see years of hard work culminate in a diploma.
If you have a graduate in your life, you should be sure to let them know that you are proud of them. Graduation is one of the first real adult accomplishments that impacts the rest of their life, and it is fun to celebrate that adult accomplishment in an adult way.
Buy the graduate Diamond Crown cigars that you can light up together in an act of celebration that is centuries old. When you share a cigar with the graduate, it is a special rite of passage that welcomes them into your circle. Diamond Crown cigars are created in the Dominican Republic, and feature a smooth, refined flavor. For a mild cigar choose a Natural if you want a really bold, full flavor go for the Maximus, or the Maduro lets you split the difference with a medium body flavor profile.
A new season of life is beginning for the graduate, and you can be part of their fond memories from the closing of this chapter. They will never forget the evening they spent smoking a cigar with you, celebrating their achievements. After all, nothing quite conveys pride and celebration like a fancy cigar.
For more information on our incredible cigar selection online please contact us.