Posted by Corona Cigar Co. on Jun 1 2017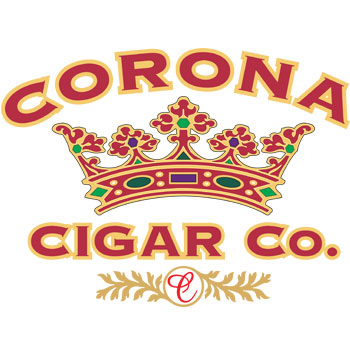 Essentials for Cigars: What Every Smoker Needs
Much like a fine cognac connoisseur or a Harley Davidson enthusiast, a cigar smoker must invest in the hobby to reap the greatest rewards. The art of the cigar entails so much more than just a lighter and the desire. Cigar accessories can be pricey but they don't have to be. The only criterion is to be of quality. The money you spend on your cigar accessories is as important as what you spend on the cigars themselves. You will be using them often, so they need to be sturdy. Here is a list of the absolute essentials every cigar smoker must have and a few extras.
You must have fire to light a cigar. Cigar smokers generally us a different type of lighter than a cigarette smoker would. Lighting the cigar is part of the ritual of enjoyment cigar smoking brings. Many cigar pros will only light up with a long, untreated match. Others prefer the efficiency and modernism of a torch lighter. Cigar torch lighters come in a wide array of sizes, types and price ranges. It is best to start with a smaller, less expensive model such as the Corona Cigar Axis Flat Flame Torch Lighter and then progress to something geared more toward cigar aficionados like a Xikar Corona Triple Torch Table Lighter. If want to go all out, try the ST Dupont Ligne 2 Soft Flame Lighters.
Any cigar smoker of experience will tell you, a badly cut cigar is one of life's biggest disappointments. While the $4.95 cigar cutters at the corner store will usually do the job, a stainless-steel cigar cutter will never let you down. The Vertigo Big Daddy Cutter is a great one to start with. It has an 80-inch gauge so you'll never be left without a fine cut. When you're ready for something a bit more extravagant, try a ST Dupont Maxi Jet Cutters. You'll be amazed at the precision.
The first thing to consider when choosing an ash tray for cigar smoking is where it will be used. If it is to be used outside and left in the weather, it should be made of something plain and hefty, like glass. The Corona Cigar Co. Black Ceramic Ashtray is a perfect selection for outdoor use. Inside ashtrays have more options as they will be subject to less wear and tear. Try something with your favorite cigar manufacturers logo on it like the Fuente Story Opus X Crystal Ashtrays.
If you go very deep into cigar smoking, you'll need a humidor. You may also decide you need a carrying case. Your needs will change as you develop your hobby further. You'll soon find yourself with more cigar accessories than you knew existed.
If you need any additional information or help making your choices, please Contact Us today and one of our on-site cigar professionals will be sure to help.