Posted by Corona Cigar Co. on Nov 2 2016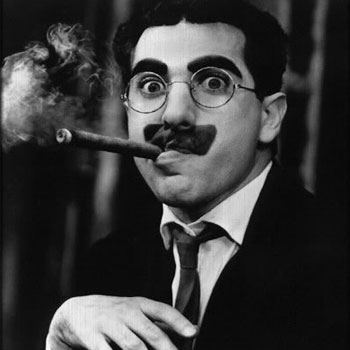 Chaplin and a Cigar - A Smoke in History
One of world's most beloved comedians from original silent films, Charlie Chaplin was a natural at bringing details of life to the screen, without the use of words. In the classic film, City Lights, Chaplin as his infamous character the Tramp, showed the cigar as an indication of the upper class, and its wealth.
Chaplin's character witnessed well-dressed men walking down the street smoking their sticks. In an attempt to lift-up his status, the Tramp beats another low-life character to the last puffs of a discarded cigar, by racing to it and knocking him to the ground.
It is hard to say what brand of cigar he picked up, but, it was large and fat, typical of the day. And, of course, you don't have to be rich, to enjoy smoking cigars.
J.C. Newman
While there have been a lot of changes in the cigar market in the past eight or nine decades, one thing is sure – there is still a draw to the old-fashion cigar. Prior to the 1920's, cigars were entirely rolled by hand. In the '20s, cigar rolling machines came along. J.C. Newman and his son, Stanford, played important roles in development of the cigar industry within the U.S.
Then cigarettes took on a prominent role in the tobacco industry, leaving the cigar market in the dust during the late '30s, '40s and early '50s. When Fidel Castro rose to power in Cuba in 1960, he also took the lead in the cigar market. But, when JFK signed the Cuban embargo, disallowing trade between the two countries, other Latin American countries stepped up to the plate during an upswing of interest in cigars, worldwide.
Historic Cigars
J.C. Newman cigars are still being made and available today. The El Reloj El Ocho Cigar is a tasty medium blend of Nicaraguan, Honduran, and Dominican fillers, wrapped in an Ecuadorian Sun-Grown wrapper. El Reloj translates to "the clock," named after the four-sided clock tower of the historic Newman factory of Ybor City in Tampa, Florida.
Another remembrance of days gone by are Topper Cigars. Filled with Dominican, Honduran, and USA fillers and held together with a Pennsylvania binder, these medium strength cigars have a history of more than 100 years in cigar manufacturing history.
Whether you are a Chaplin fan or simply a history fan, let Corona Cigar Co. help you find the best in cigars for you and your taste.