Posted by Corona Cigar Co. on Dec 19 2019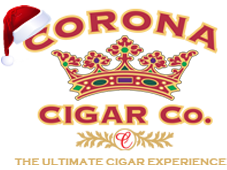 5 Top Cigar Brands to Try in 2020
Choosing a top-notch cigar for your tastes can be tough. A wide variety may seem excellent to an expert but appear somewhat confusing to an average smoker.
When searching for the best cigar, you need to start somewhere. We recommend considering the brand. If the company managed to earn a good name for itself over the past decades, it's worth your attention.
Some brands have been on top of the experts' lists for years. Others jump in and out. Let's take a look at top cigar brands to look out for in 2020.
Arturo Fuente is an all-time favorite. There is a spot for these cigars in each expert's humidor. The dry and mellow flavor coupled with a sweet and creamy wrapper creates a long-lasting impression and excellent memories.
Another popular luxury cigar brand is somewhat costly but worth every penny. A huge variety of Davidoff cigars exists on the market today. In 2020, we recommend going back to the classics. Refined Dominican tobaccos have a rich history. Dive into it!
While Cohiba presents a wide variety, in 2020, we recommend trying Cohiba Specter. Presented at International Premium Cigar & Pipe Retailers Association trade show back in 2018, in the past year, this cigar has been climbing to high spots in many ratings.
Inside, you'll find eight different tobaccos from five countries. Cohiba has done its job well once again mixing chocolate and ginger with rain forest aromas and enriching them with classic leather flavors.
This top brand uses premium quality Dominican tobacco, which is the closest to the good old Cuban cigars as you can get. Rich taste and aromas offered by Macanudo products are highly appreciated by beginners in the cigar-smoking realm. Hints of vanilla, coffee, tropical fruits, nuts, and flowers are truly satisfying.
If you want to try the real Cuban deal, Punch is an excellent choice in 2020. This brand offers cigars with an extraordinarily rich taste. Our experts recommend starting with Punch Grand Puro. It presents an unforgettable blend of royal cedar wood taste and spicy aromas.
At Corona Cigar Co., we offer a wide variety of cigar brands. Try one of them today and enjoy a wonderfully relaxing experience. For more information and experts' advice, please contact us at any convenient time.