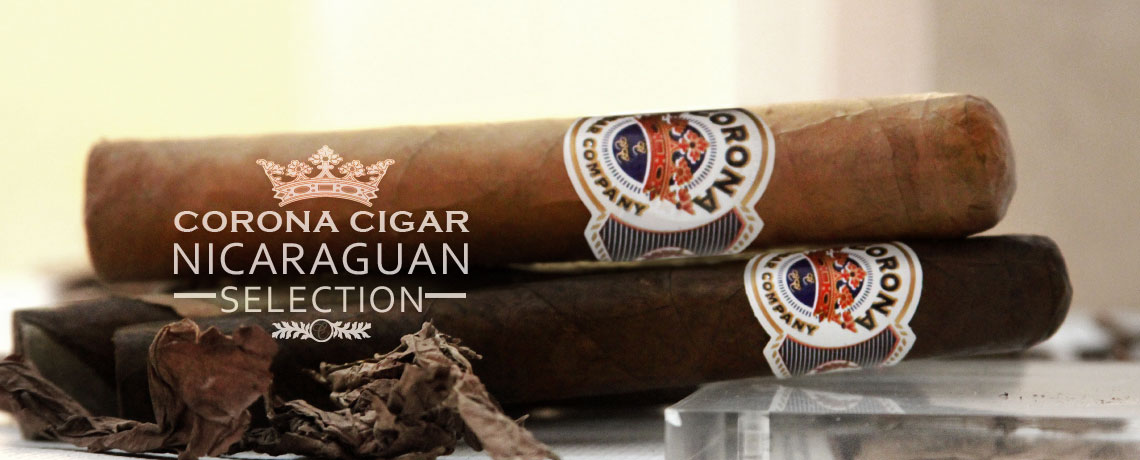 Corona Nicaraguan Selection Cigars
Corona Nicaraguan Selection was our very first brand that we introduced in 1997. Since then, this brand has grown to be our best selling premium cigar. The reason is quite simple- it's an outstanding cigar and an exceptional value for the customer.
Corona Nicaraguan Selection cigars are hand-made in one of the most efficient, clean and modern factories in Central America. Carlos & Gilberto Oliva Jr, who are 5th generation Cuban master cigar makers, oversee the entire production of our cigars, ensuring quality and consistency that is second to none.
The aged long-filler tobaccos are a blend of Cuban-seed tobaccos grown in Esteli, Condega and Jalapa Nicaragua. The dark Maduro wrapper is grown in Panama and the mild natural wrappers are Sumatra-seed grown in Indonesia.
The result of this multi country tobacco blend is a flavor that is mild to medium in strength, slightly sweet and packed with flavor - very similar to the taste of a Padron.


Strength: Mild to Medium
Wrapper(s): Natural Sumatra and Maduro
Origin: Nicaragua