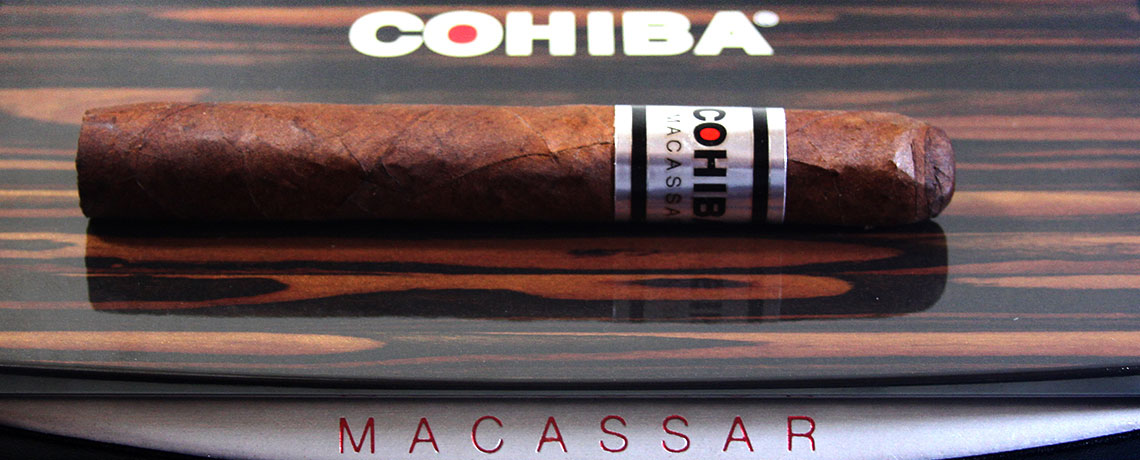 Cohiba Macassar Cigars
Enjoy the ultimate experience in flavor and taste when you try a Cohiba Macassar Cigar. This finely blended cigar features the nuances of coffee, cedar, white pepper and wood, wrapped in a Connecticut broadleaf binder. The cigars include a combination of Nicaraguan and Dominican fillers, with tobacco soaked in fragrant rum barrels and aged for four years.
Named for a rare Indonesian ebony, the Cohiba Macassar Cigar is packaged in a box of 10 cigars, encased in an elegant ebony Macassar hardwood case that allows true cigar aficionados to keep their favorite cigars displayed on top of their desk or in a display case.
The Cohiba cigar brand has a legacy of providing top quality cigars for decades with innovative new blends and luxury tobaccos. The Cohiba Macassar is a medium strength cigar with a flavorful and pleasant cigar experience. This top-shelf stogie provides a very relaxed and enjoyable smoking atmosphere.


Strength: Medium
Wrapper: Connecticut Havana
Origin: Nicaragua