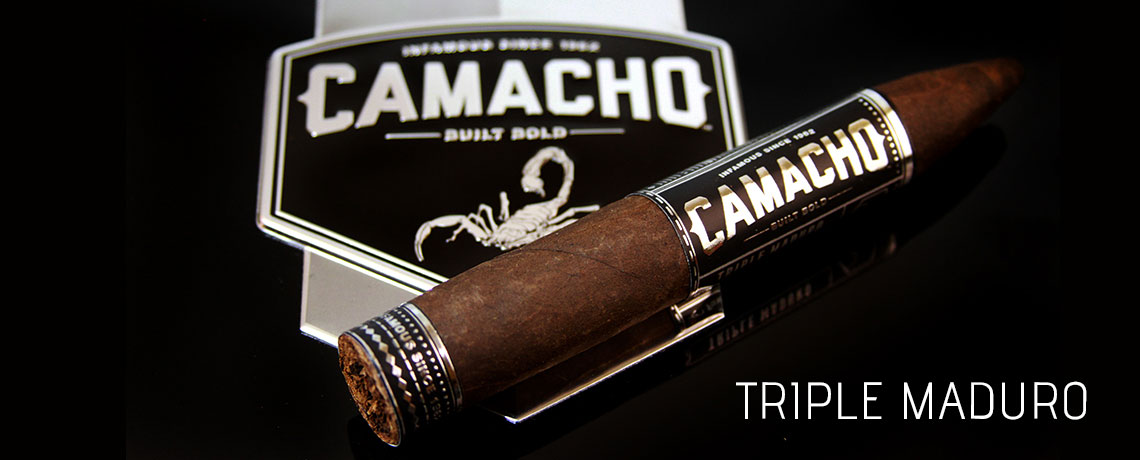 Camacho Triple Maduro Cigars
Camacho Triple Maduro Cigars are an amazing experience. The wrapper is dark as midnight and toothy. The smoke comes thick through the easy draw and the flavors astound. The first inch of the Camacho Triple Maduro cigar is an in your face thrill ride, often evoking a loud "whoooo" from the smoker.
The Camacho Triple Maduro Cigar soon mellows into a deeply complex, full-bodied smoke. A true Maduro lovers dream, Triple Maduro is full-bodied and peppery with that deep woodsy, slightly sweet Maduro quality. An essence of black coffee lingers on the long finish. Highly recommended smoke for those looking for something that pushes the limits and achieves a unique and gratifying experience.


Strength: Full
Wrapper: San Andres Maduro
Origin: Honduras