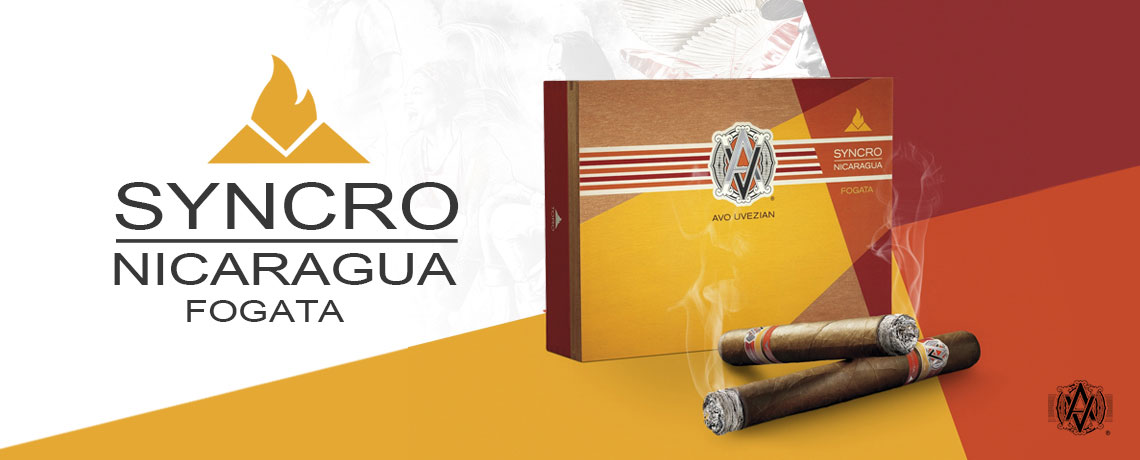 Avo Syncro Fogata Cigars
AVO cigar products are always a little lyrical. After all, the company is headed by renowned Latin musician Avo Uvezian. Their new Syncro Fogata carries on this tradition. It's a smooth synchronization of tobaccos from both Nicaragua and the Dominican Republic, a combination that is both spicy sweet and fiery with hints of coffee and leather.
The name "fogata", which translates as "campfire," offers a hint of what you'll experience when you light up this aromatic cigar. Not only is this premium cigar enjoyable to smoke, but it's a joy to look at. Avo Syncro Fogata cigars are beautifully boxed, elegantly banded and wrapped with attractive orange, gold and black Habano 2000 wrappers.
The AVO Syncro Fogata is available is four ring sizes--5 x 50, 4.5 x 50, 6 x 60 and 6 x 54. For a special occasion or for a smoke that you'll savor for a long time, order a box of these intense, yet refined cigars today.


Strength: Full
Wrapper: Ecuador Habano 2000 Clara
Origin: Dominican Republic