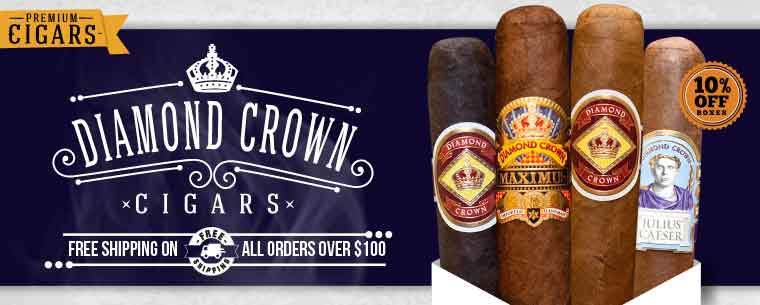 Diamond Crown Cigars
Diamond Crown offers a variety of premium cigar brands created by the J.C. Newman family which has been making cigars for more than a hundred years. Diamond Crown is manufactured at the world famous Tabacalera Fuente factory in the Dominican Republic and is an exquisite line of cigars. For more than two decades Diamond Crown Cigars have been smoked by kings, world leaders and cigar lovers of every level across the world. Handmade, these cigars feature premium aged tobacco that give off an exceptional burn and flavor profile. Check out the entire line of Diamond Crown Cigars below including the famous Diamond Crown Natural, Diamond Crown Julius Caeser, and Diamond Crown Maximus.

Click here to read about the History of Diamond Crown Cigars.