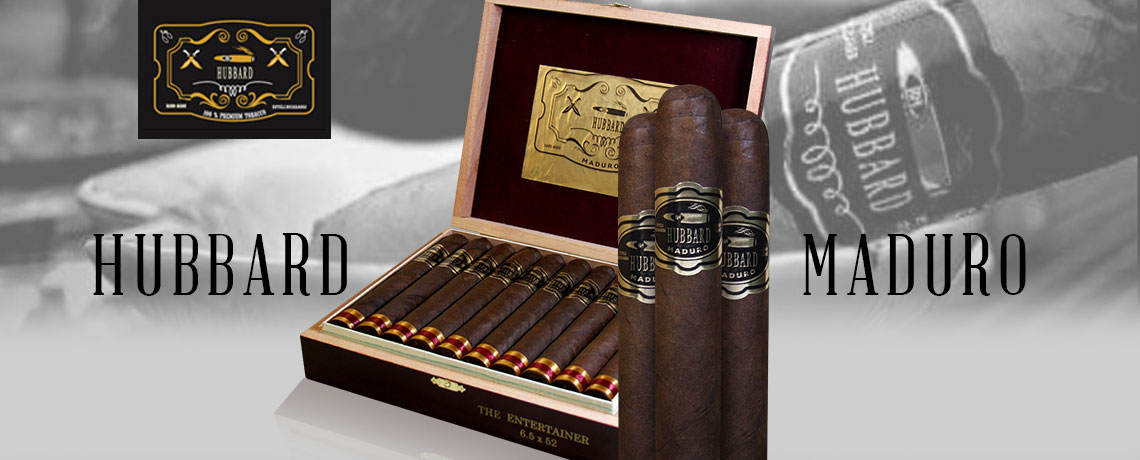 RS Hubbard Maduro Cigars
RS Hubbard Family Tobacco prides itself on building a long history of family, community, and friendships. Their newest edition, the RS Hubbard Maduro, is no exception to the love and care that Rodney puts into each and every cigar that is created. The RS Hubbard Maduro was crafted to bring you a medium to full-bodied cigar with a Mexican San Andrés Maduro wrapper that's filled with some of the finest Nicaraguan tobacco.
RS Hubbard Maduro Cigars are available in 3 sizes - The Entertainer (6 1/2" x 52), The Mika (5" x 56), and The Tonyo (6" x 62).
The Entertainer is named in honor of world famous comedian and King of Comedy; Cedric the Entertainer.. Unique in its size (6 1/2" x 52), this cigar exemplifies the long lasting friendships that are often built in "The Neighborhood" and what better way to entertain a friend than over a good cigar, filled with laughter, love, and a good time!
The Mika (5" x 56) is named to honor the RS Hubbard Family Tobacco Co- Owner/Sister of the family.'The Mika' is filled with the perfect balance of gentleness and strength that's guaranteed to offer a great smoking experience for men and women alike.
The Tonyo is named to honor the owners twin brother. With its large ring gauge (6" x 62), 'The Tonyo' offers the same flavor as the other sizes but allows you to enjoy it for a longer period of time while also offering a conversation piece that is often shared with no one other than your brother.


Strength: Medium
Binder: Ecuadorian
Filler: Nicaraguan & Honduran
Wrapper: Mexican San Andrés Maduro
Origin: Nicaragua