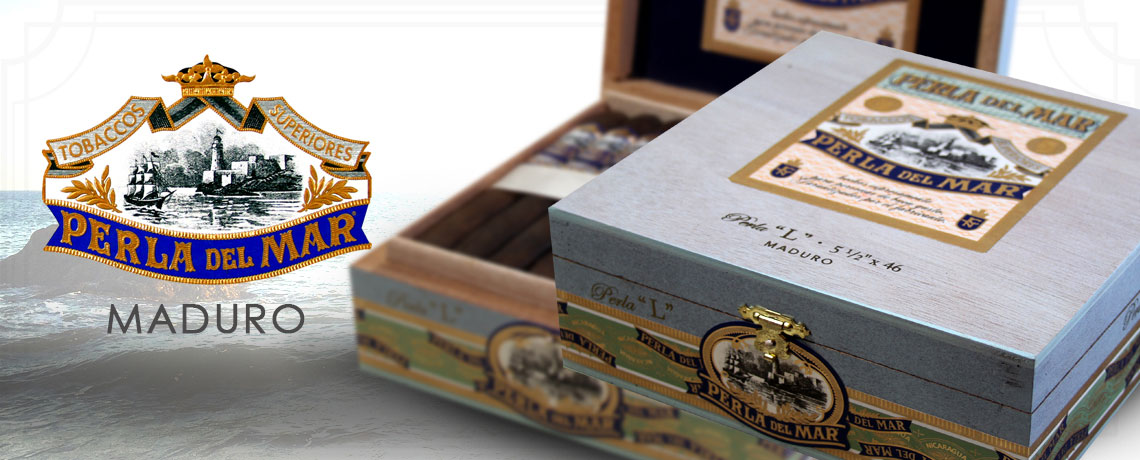 Perla del Mar Maduro Cigars
Following the highly-rated Connecticut shade-wrapped Perla del Mar comes the new Perla del Mar Maduro, wrapped (as the name would imply) with a dark-brown Connecticut Broadleaf Maduro wrapper. This mellow, medium to full-bodied cigar is crafted using 100% Nicaraguan tobacco from three, distinct regions for a smooth, complex taste.
Originally made in Cuba, Perla del Mar cigars are now hand-crafted in Nicaragua, in the same plant that makes the well-regarded Brick House and El Baton cigars. Those who have sampled this cigar report notes of coffee, dark chocolate, nuts and spice in this creamy-smooth smoke. This company has a reputation for producing some of the best cigars in the world and this newest addition has created excitement from all around the globe.
Perla del Mar Maduro cigars are available in handsome, wooden, 25-count boxes or in handy and affordable five packs. These cigars come in four sizes--Maduro "G" (Toro), Maduro "L" (Corona), Maduro "M" (Robusto) and Maduro "TG" (Gordo.)


Strength: Medium
Wrapper: Connecticut Maduro
Origin: Nicaragua