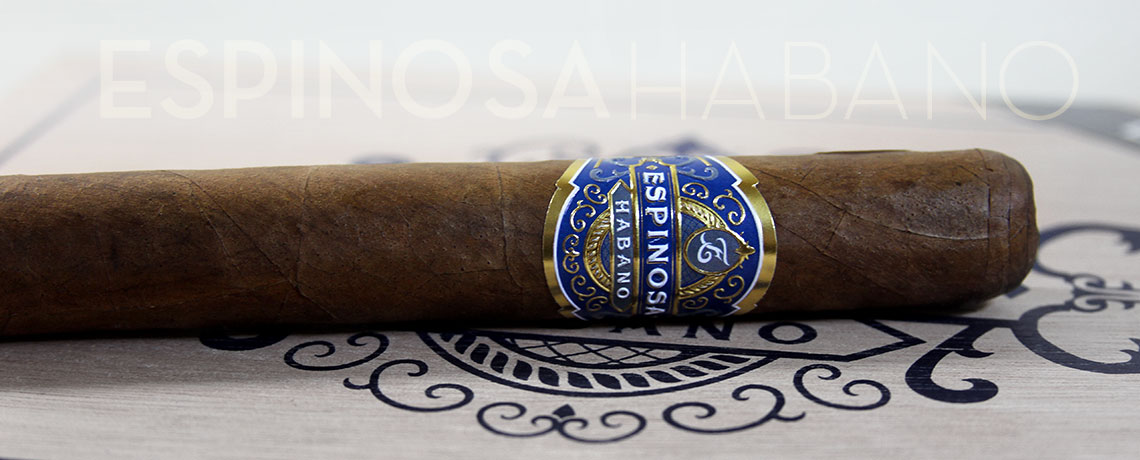 Espinosa Habano Cigars
Enjoy the pleasure of a robust and rich cigar when you experience the flavors of the Espinosa Habano Cigars. Providing a medium-bodied taste using a Nicaraguan Habano wrapper, the cigar features the complex notes of caramel and tea mingled with black pepper and roasted coffee. The Habano cigar also includes an elegant taste that finishes off with a smooth vanilla-bean and the faint aroma of orange peels. The Equadorean filler provides the touches of cocoa and cedar with a Nicaraguan binder that brings all the flavors together into one unique symphony of blended tastes.
The Espinosa Habano Cigars, created by master cigar maker Erik Espinosa, offers a delightful smoking experience that any real cigar aficianado can appreciate. The balanced flavors and firm construction provide a slow, even burn that allows you to enjoy this incredible cigar even longer. When you're ready for an authentic cigar made from amazing and flavorful ingredients, try Espinosa Habano Cigars for a smooth, refreshing experience.


Strength: Medium
Wrapper: Habano
Origin: Nicaragua