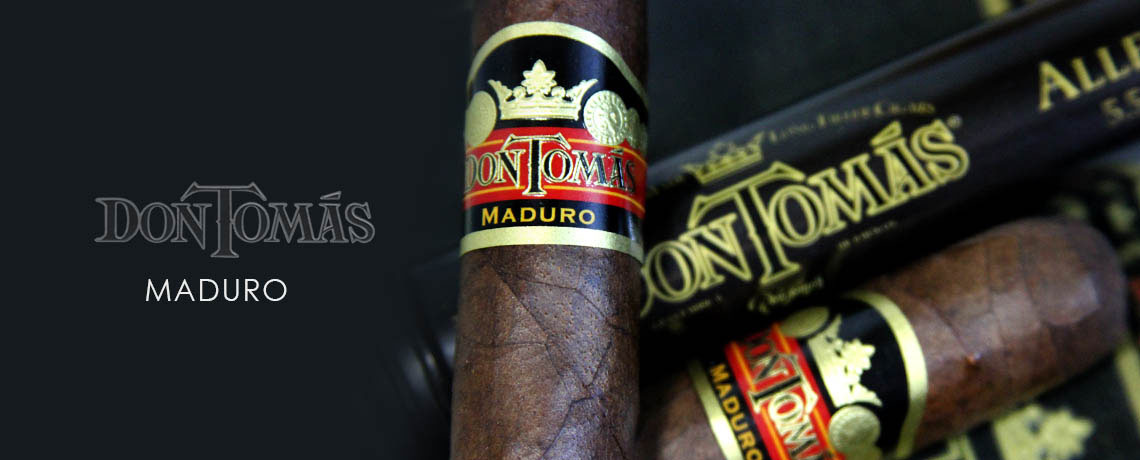 Don Tomas Maduro Cigars
Don Tomas Maduro Cigars are hand-made in Danli, Honduras from Cuban-seed tobacco grown in the Talanga Valley of Honduras. Don Tomás is extremely consistent and delivers a smooth draw full of rich cedar and peppery flavors.
Don Tomás cigars are rich in tradition and in taste. In fact, the manufacturers of Don Tomás cigars were one of the first companies to grow tobacco in Honduras.


Strength: Medium
Wrapper: Maduro
Origin: Honduras