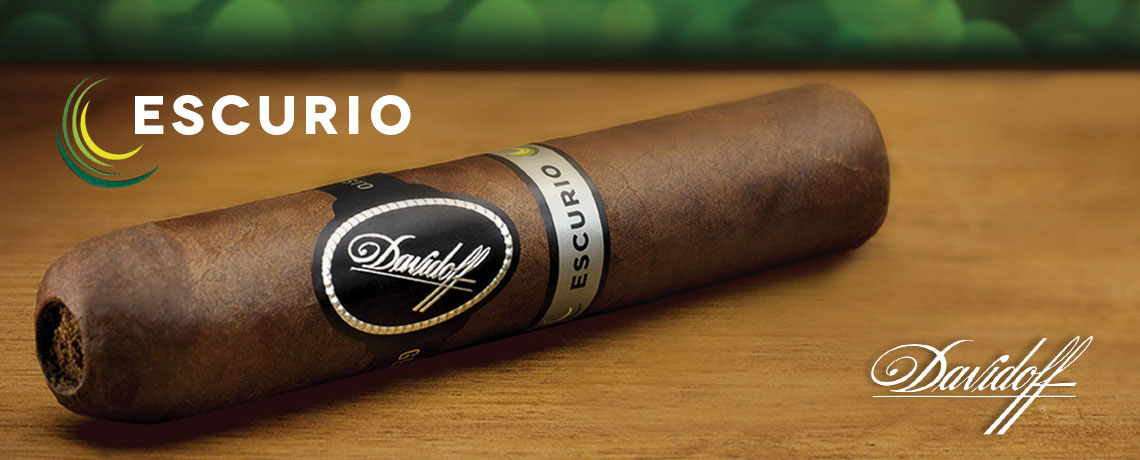 Davidoff Escurio Cigars
Allow us to introduce to you the Davidoff Escurio. Inspired by Zino Davidoff's pioneering spirit, your journey begins in Rio, the soul of Brazil, and in the rhythms, intrigue, and rich experiences of its nights. Just like an evening in this vibrant city, this complex and original cigar will carry you along on a taste adventure with unexpected twists and turns.
From the beginning, the cigar intrigues you when spice meets sweet as Chili pepper plays with softer, creamy notes. Soon this is being complemented in the next phase by flavors of oak, licorice, salt and leather. Lastly coffee aromas arrive culminating in a finale of charming complexity. As you happen upon new tastes around every corner of this captivating cigar, there is never a dull moment for your palate.
Discover where Escurio might take you.


Strength: Medium to Full
Wrapper: Ecuadorian Habano
Origin: Dominican Republic