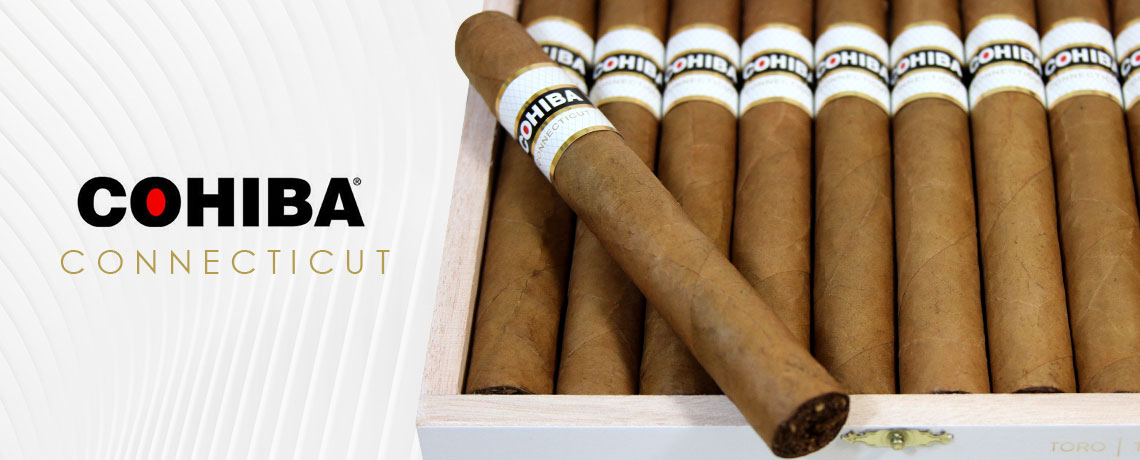 Cohiba Connecticut Cigars
From the legendary Cohiba house of cigars comes a new medium-strength cigar made of a blend of Brazilian Mata Fina, Dominican Olor, Dominican Piloto Cubana, and Nicaraguan Jalapa tobaccos combined with a fragrant and flavorful San Andres binder from Mexico, all encased in an Ecuadorian Connecticut wrapper. The result is a smoke with refreshing notes of almond, cream, and subtle spice. It's a cigar you can enjoy with your coffee in the morning or with a cognac after dinner.
Cohiba Connecticut cigars are available in three sizes at Corona Cigar Co. - Gigante (6" x 60), Robusto (5 1/2" x 50), and Toro (6 1/2" x 52).


Strength: Medium
Binder: Mexican
Filler: Brazilian, Dominican, & Nicaraguan
Wrapper: Ecuadorian Connecticut
Origin: Dominican Republic