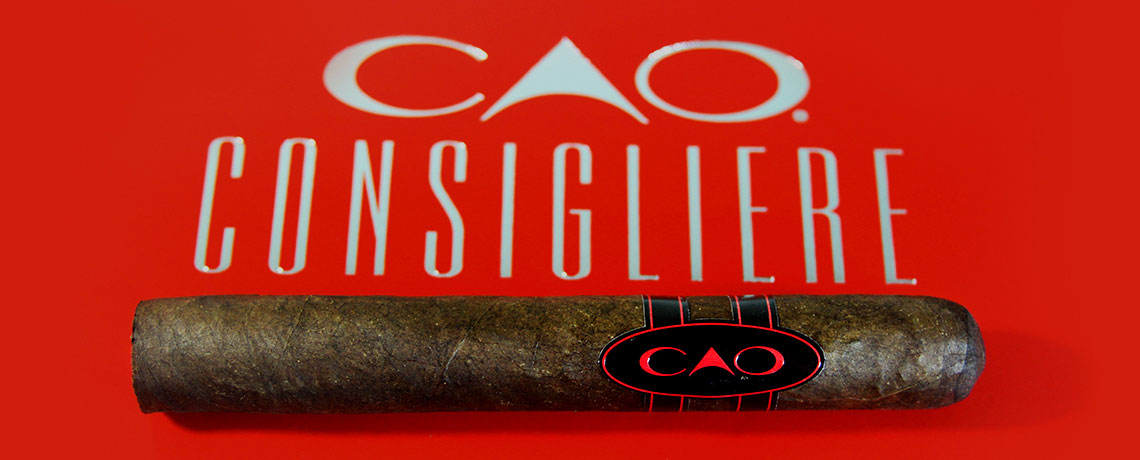 CAO Consigliere Cigars
Consigliere is the bold new cigar from venerable CAO Cigar Company of Nicaragua. And, unlike the consiglieres found in television and films, you don't have to be a member of the family to smoke one.
Just launched in October, Consigliere is a medium to full-bodied smoke with subtle hints of cinnamon and nuts. These highly-rated cigars are made with a complex blend of quality tobaccos from Columbia, the Dominican Republic and Nicaragua. The binder is from Honduras and the dark and zesty wrappers are mata fina from Brazil.
CAO Consigliere cigars are available now and come in stylish, red lacquer, 30-count boxes with dual thumb holes. The cigars are available in three sizes--Associate (Robosto), Solider (Toro) and Boss (Torpedo.)


Strength: Medium to Full
Wrapper: Brazilian
Origin: Nicaragua