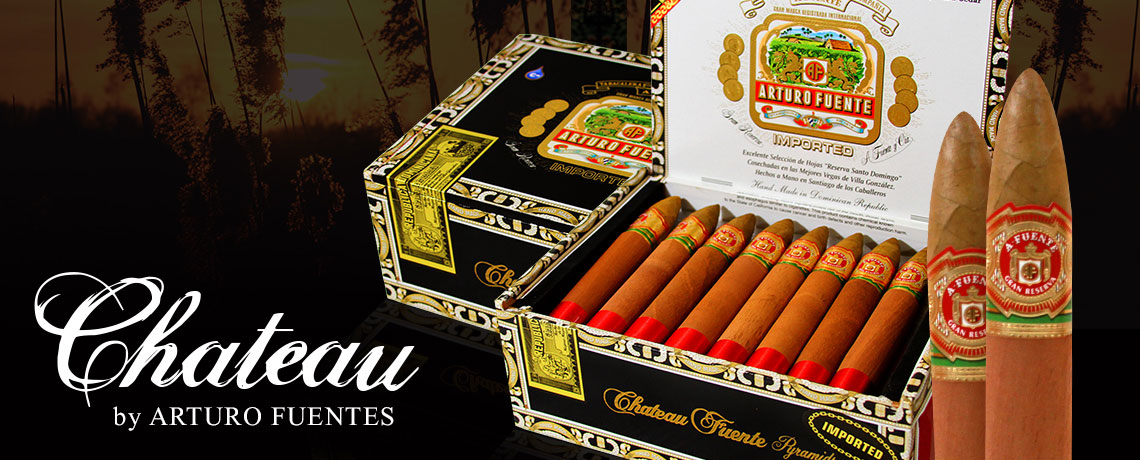 Arturo Fuente Chateau Cigars
Arturo Fuente Chateau Cigars come in a variety of wrappers for the cigar aficionado: African Cameroon, Connecticut Shade, Connecticut Broadleaf Maduro, Candela and Ecuadorian Sun Grown. The tobacco used for the filler and binder comes from the private Fuente farms in the Dominican Republic.
All the Arturo Fuente Chateau Cigars are smooth, full flavored and have been rated to be some of the best smokes the Dominican Republic has ever produced. Fire up one these cigars and experience what a true time honored classic Arturo Fuente cigars have become.


Strength: Medium to Full
Wrapper(s): Natural, Maduro & Sungrown
Origin: Dominican Republic