You Can't Go Wrong with These Fine Cigars from Drew Estate
05/10/2016 at 10:12 am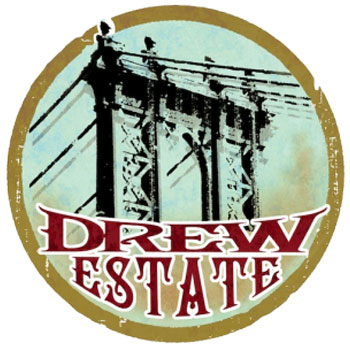 Steeped in tradition and brimming with industry enthusiasm and pride, Drew Estate Cigars proudly produce a wide variety of eclectic and signature smokes that are sophisticated enough for the experienced aficionado, yet easy-going enough for the cigar smoking newbie as well. Consider the following excellent three choices for your personal smoker's palette.
My Uzi Weighs A Ton – Seemingly straight out of a Quentin Tarantino movie, this medium to full bodied line of smokes features extensively aged premium tobacco that matches the premium name. Various sizes exist with light notes of chocolate and earthy undertones that don't weigh a ton on your palette, but pack a punch in flavor and overall satisfaction. Save the wrapper because the name itself is worth showing your friends, but you'll want to remember the smoke as well.
Liga Privada Underground – Although the name isn't as bold as the previously mentioned premium choice, the Liga Privada's actually feature a somewhat fuller bodied smoke. They have a hearty sweetness that adds to their individuality and appeal and are considered a personal favorite of the manufacturer, which speaks volumes about their quality. You know when the person making them considers it a favorite, you are getting your money's worth.
Ambrosia – Try this playful and distinctive blend of fine tobacco for a truly unique cigar smoking experience. The Ambrosia line from Drew Estate is a bit milder of a smoke, but should not be underestimated for its complexity. It is slightly sweet with subtle hints of clove that finishes with a fine cigar aroma and flavor unlike any other. The only way to accurately describe the decadence of these fine cigars is to experience them for yourself.
We are a proud online distributor of Drew Estate cigars as well as many other premium brands. We also offer an extensive assortment of limited edition cigars, samplers, humidors, and other cigar accessories. Please contact Corona Cigar Co. today to place an order or to get more information.