Try Our Newest Cigars From the South
02/27/2020 at 09:39 am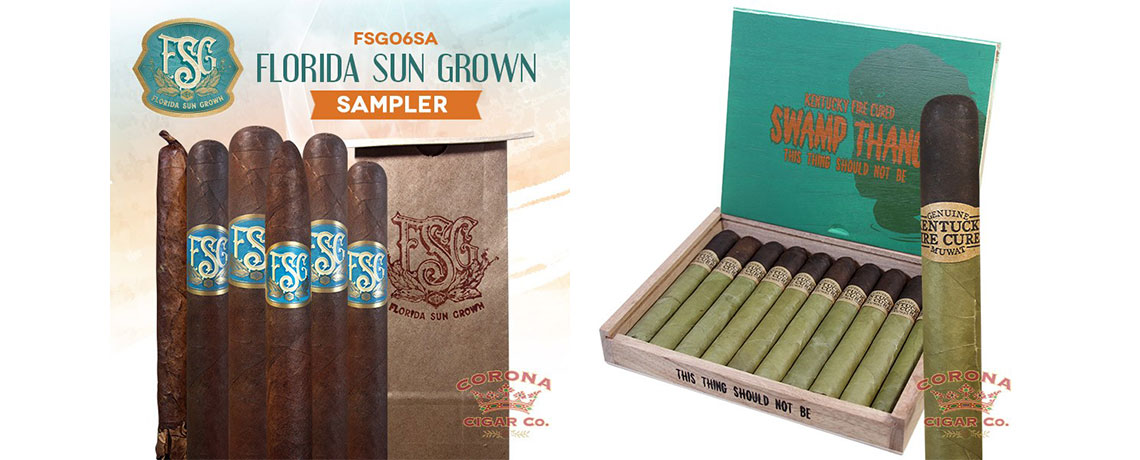 The team at Corona Cigar Co. is committed to bringing you the most sought after cigars! With new shipments arriving daily, we stock all your favorite new cigars, plus the hottest new releases. We are one of the select Tobacconists Association of America (TAA) retailers, so we carry those newly released cigars made available to only a select few cigar retailers across the nation.
Today, we're looking at the newest cigars, made in the Southern US, that we think you'd love to try!
Our New Cigars - Southern Style
Master tobacco blender Willy Herrera blended the Florida Sun Grown (FSG) line for the past two years. Meanwhile, Drew Estate has been fermenting and processing the new Florida Sun Grown tobaccos.
Cigars in this sampler are moderately priced, and some are considerably more full-bodied than the KFC.
This cigar sampler features Drew Estate's prized Florida Sun Grown Corojo tobacco, ideal for cigar lovers who crave distinct flavor and depth. These cigars combine a Habano seed Honduran binder, aged Nicaraguan fillers, and a lush Brazilian Arapiraca Maduro wrapper.
The sampler includes:
Belicoso (6" x 54)
Sixty (6" x 60)
Toro (6" x 52)
Robusto (5" x 54)
One Limited Edition Box Pressed Toro (6" x 54)
Plus! One FREE Farm Roll rolled directly at the FSG Farm
Newly released in 2019, this cigar features a deliciously green Candela wrapper, a Nicaraguan binder, and Kentucky Fire Cured tobaccos from Nicaragua and the US. Much like the smoky taste of a peaty scotch, this cigar picks up woody nuances of the roasted hickory, oak or maple.
These new cigars are medium-bodied and moderately priced.
There's a bit of mystery behind these fire-cured tobaccos. Manufacturer Drew Estate is keeping from us another nation where these tobaccos hail from, and they won't disclose it until the actual release of the brand. The only hint they give us is that "they don't speak English, Italian or Spanish in this region of the world."
As always, our goal at Corona Cigar Co is to provide you with the cigars and the inspiration to explore them. The FSG cigars are produced in petite batches, as the Florida Sun Grown tobacco is quite limited. Order yours today or contact us to get on a waiting list.