Three Cigar Samplers That Make Incredible Gifts
09/19/2019 at 10:24 am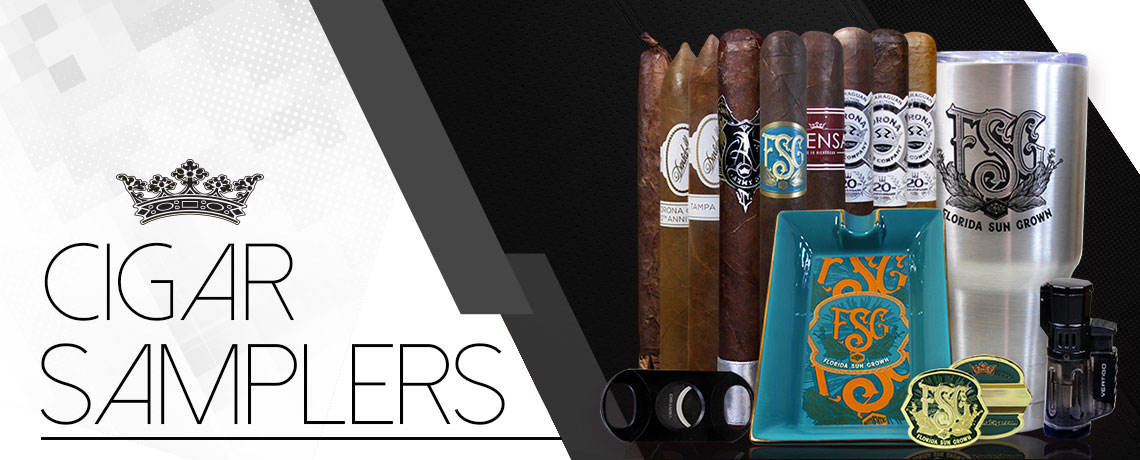 Finding unique gifts for friends and family members can be a challenge. If the person you're buying for loves a great cigar, though, a cigar sampler package from Corona Cigar Company can be just the thing. Though we offer a huge number of different cigar samplers, we've picked out three of the packages that make awesome gifts for the cigar lover in your life.
Gurkha Knife Gift Pack
With five cigars from the well-known Gurkha brand, this sampler offers a great assortment for any cigar lover. The cigars in this gift pack include the Beauty Toro, Beast Toro, Crest Toro, Grand Reserve Toro and the 1887 Red Rothschild. In addition to these excellent cigars, the Gurkha Knife Gift Pack also includes a keychain and a fixed-blade pocket knife as extra bonuses for the recipient.
My Father Selection Sampler
Another top gift sampler is the My Father Selection Sampler, containing five special picks from My Father Cigars. In this sampler, you'll find the Don Pepin Garcia Original Blue Toro, Jamie Garcia Reserva Especial Toro, La Antiguedad Toro, El Centurion Toro and Don Pepin Garcia Serie JJ Toro. These cigars vary in both strength and flavor, making for a nice balance for the smoker who enjoys a wide variety. The sampler comes packaged in a handsome gift case, along with a branded cigar cutter and lighter.
CAO Champions Sampler II with Travel Case
As a great gift for the cigar lover in your life, it's hard to beat the CAO Champions Sampler II. This cigar sampler comes with 10 cigars in different sizes, wrappers, strengths and flavors. The one commonality among these cigars is the fact that each one has received a rating of 90 or higher from Cigar Aficionado magazine. Included in this excellent sampler are CAO's Vision Prana, Cameroon Belicoso, Brazilian Samba, Italia Novella, America Monument, Sopranos Associate, Maduro Belicoso, Criollo Pato, Gold Corona and MX2 cigar offerings. To top off this incredible gift, CAO has thrown in a very attractive cedar-lined travel humidor that will keep the cigars fresh and ready to smoke, even on the go.
These are just a few of the great cigar sampler gifts you'll find here at Corona Cigar Company. If you're looking for an amazing gift, browse our complete selection of cigar samplers, or feel free to contact us with any questions you may have.