The Latest Clearance Cigars and Blowout Sales for April
04/24/2018 at 10:50 am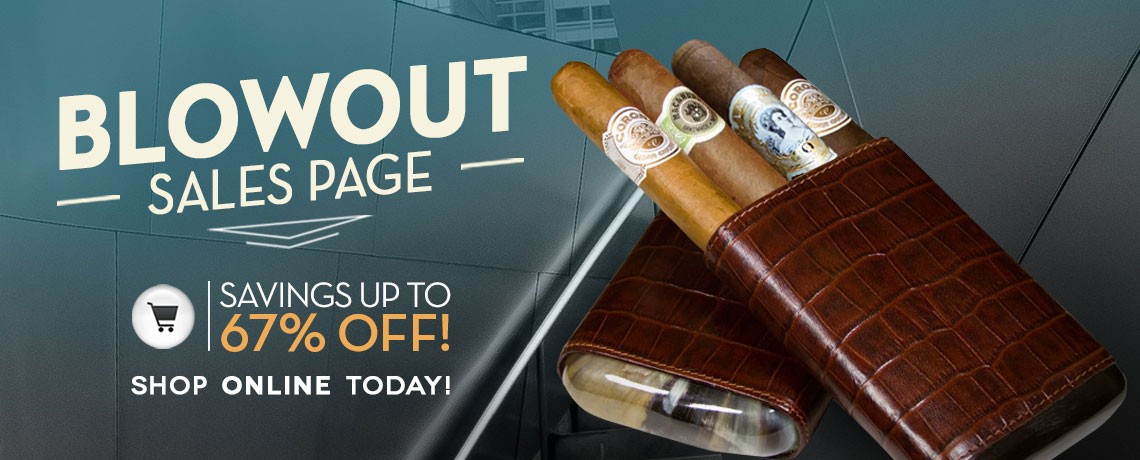 We are having our hottest Blowout Sales on clearance cigars this spring! Save up to 67% off certain products. Curious to see what we have? Feel free to check out some of our items below to see if one of your favorite brands are on sale. And remember, we will ship your order for free if your order is valued at $50 or more.
1. Villiger Talanga Selecto Corona Gorda Cigars
If you act now you can get these select premium cigars for $29.95, which is 67% off its original price. Known for its stellar quality, Villiger is a Switzerland cigar brand that was founded by Jean Villiger. The cigar has tobacco from the Dominican Republic and wrappers from Honduras. If you enjoy complex yet mild cigars that pairs well with caffeine, why not stock on this ten pack of Villiger Talanga Selecto Corona Gorda Cigars.
2. Macanudo Legacy Baron De Rothschild Cigars
The Macanudo Legacy Baron de Rothschild cigars are hand rolled in the Dominican Republic and has a smooth taste. It is currently discounted at 63% right now, so you can pick it up for just $76.95. The cigar includes aged Connecticut shade-grown leaves, Dominican Republic and Jamaica filler tobacco.
3. CAO Brazilia Piranha Cigars
Lastly, we're having a blowout sale on CAO Brazilia Piranha Cigars. You can enjoy a 42% discount from its retail price of $137.50 and pay only $79.95. CAO Brazilia Piranha Cigars are made in Honduras and feature rich, perfectly aged brown wrappers from Brazilia. The cigar also has rich, bold flavors and smooth Nicaraguan fillers.
Remember, this offer is only while supplies last and can't be combined with other special discounts or offers. Everything must go!
Want to learn more about our company? Please contact us today. We offer some of the finest international, famous hand-made cigars, humidors, and cigar accessories at the lowest possible price.