TAA Cigars for 2020
09/17/2020 at 12:58 pm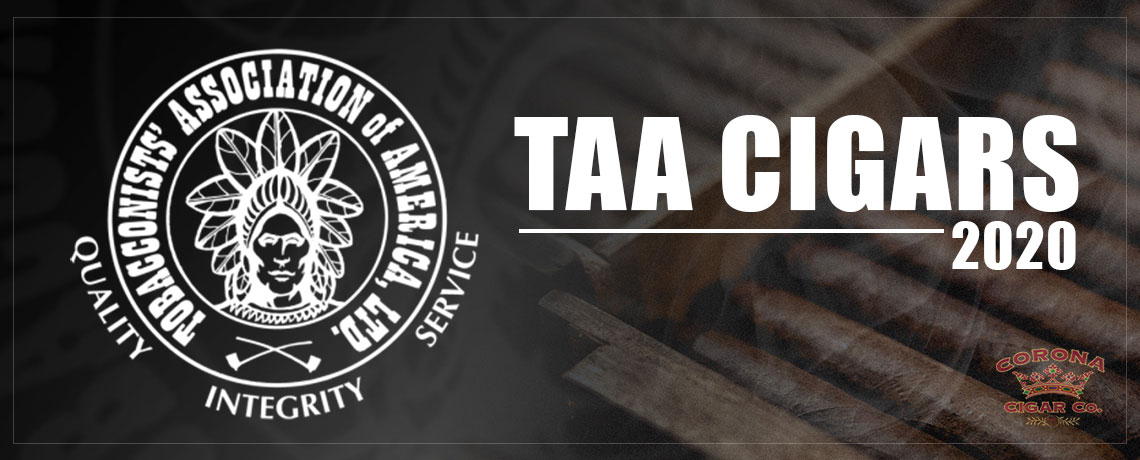 You may have seen the TAA releases every year from certain manufacturers, and possibly have had the pleasure of enjoying these limited edition smokes. Each year, the Tobacconist's Association of America meets with the most prominent industry retailers and manufacturers as part of their annual TAA Meeting and Convention. This year, much in line with most things 2020, the meeting did not take place as usual, but instead was conducted virtually in March.
The good news is that the events of the year have not adversely affected the production of TAA releases for consumers. Throughout this year, 14 manufacturers have announced their release of scheduled TAA smokes, to about 80 retailers throughout the country.
Corona Cigar Co. carries a wide selection of these special cigars, from this and previous years, for you to enjoy. We have seen a few of these already, such as the CAO Expedicion TAA 2020, Rocky Patel TAA Exclusivo, Tatuaje TAA 2020, and Nat Sherman Timeless TAA 2020. Grab some for yourself, keep an eye out for more upcoming releases, and browse our extensive collection of TAA cigars!
As always, if you have any questions about choosing your next great smoke, feel free to reach out to our trained cigar experts today!
Writer, Corona Cigar Co.