Smoking Hot Sale from Corona Cigar
02/06/2018 at 08:44 am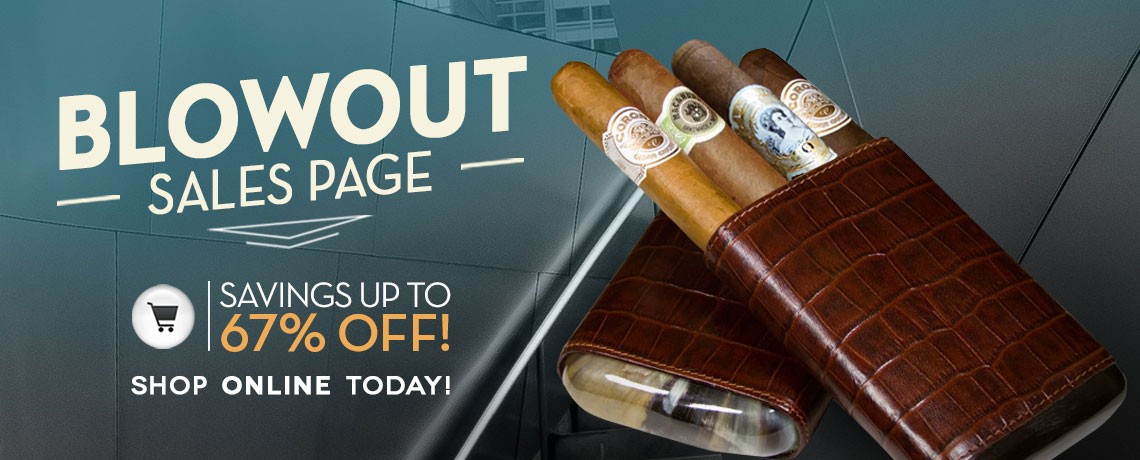 As I'm sure we can all agree, there are few pleasures in life that match that of smoking the leisurely cigar. Finding yourself lounging in an armchair by a fire on a cold winter night, in no rush to do anything at all. What on earth could possibly make such a wonderful evening even more sweet? Perhaps a massive Blowout Sale from one the worlds leading cigar outlets? Still not good enough you say? What if you could conveniently access this massive sale all without ever putting out your cigar or leaving your armchair? Corona Cigar Co., voted "Best of the Web" by Forbes Magazine, is stepping up to the next level with a sale that will knock you right out of that armchair.
With savings up to 67% on your favorites, such as the Macanudo Legacy Baron de Rothschild, or the CAO Brazilia Piranha. Fantastic savings can be had on some real crowd pleasers like the timeless Romeo y Julieta, or the bold and smooth BG Meyers Gigantes 56. The savings just keep piling on with FREE DELIVERY on all orders of $50 or more. You need to act now though, because this sale is only while supplies last, and everything must go!
As much as you may love that relaxing cigar, imagine how much better would that Room 101 Chief Cool Arrow cigar taste if you knew you had saved over $100 on the box? That alone is enough reason to grab the nearest device and head over to Corona Cigar Company and pick up an extra box, or five. So treat yourself to something truly great, and make your wallet happy doing it. Remember, this sale will not be around forever, and it only lasts as long as the cigars do, so do not hesitate or you might miss out.
Please, contact us if you have any further questions about this amazing offer!