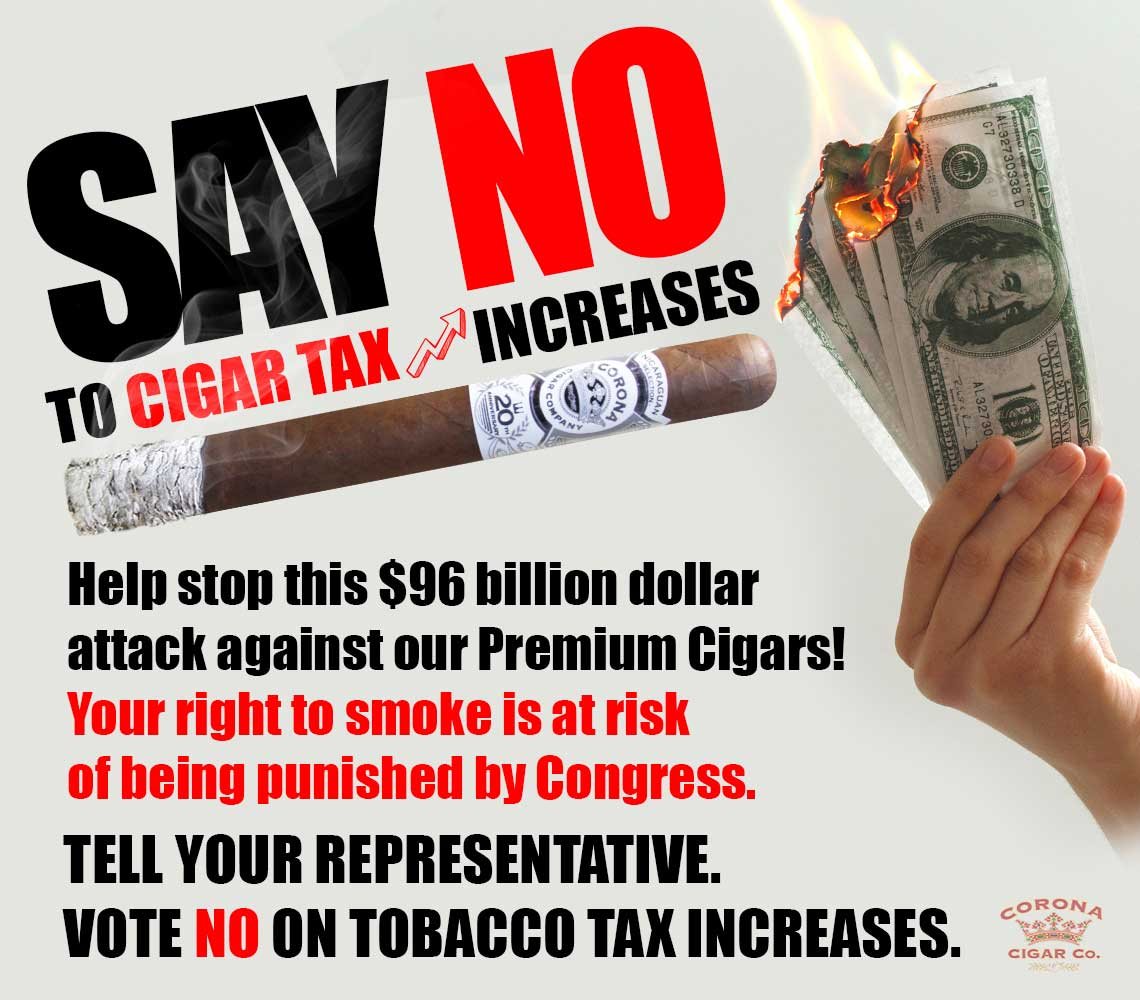 Say NO! To Cigar Tax Increases
Congress, once again, threatens to raise taxes on Premium Cigars & Pipe Tobacco. Legislators have tacked on a $96 BILLION Tobacco Tax in the budget that Congress is negotiating, which is meant to fund education, childcare, infrastructure, and immigration. If this tax increase does stay in the bill, you can expect the price of your favorite box of cigars to go up by $50 or more! This cannot happen!
We ask that you contact your members of the U.S. House of Representatives and U.S. Senate TODAY! Tell them to oppose this massive tax that will destroy the cigar industry! It only takes a few minutes and is well worth the time. TELL THEM TO VOTE NO!