Premium Clearance Cigars for Sale
12/24/2019 at 08:53 am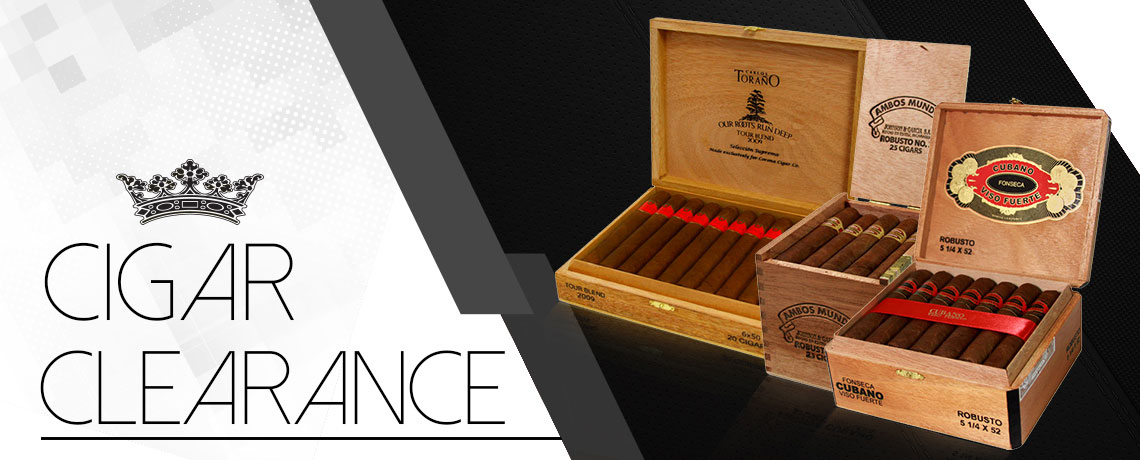 As the year is slowly coming to an end, we at Corona Cigar Co. are glad to inform you that we'd like to help all our loyal and new customers usher in the New Year in style by offering unbeatable cigar clearance prices. As we clearly understand that people are busy saving for various celebrations and vacations, we are cutting prices of your favorite cigars, cigar accessories and more! Here are just some of the few affordable brands you can order from us online:
1. Villiger Connecticut Kreme Toro Gordo Cigars
Comprising of aged Dominican Cuban-seed '98 fillers from the expansive fertile fields of Jochi Blanco and Dominican Piloto Ligero binder, this medium-bodied cigar offers silky and savory smoke you've been eagerly waiting for. Boasting of a perfect balance of flavor with an impressive woody taste, it definitely offers a creamy experience you can indulge in on the balcony or by the pool as you watch your favorite movie or enjoy your bottle of beer.
2. Punch Rare Corojo Gusto Tubo Cigars
Masterfully crafted in the Honduras using an inconceivable blend of Dominican Piloto Cubano, Nicaraguan and Honduran long fillers with a rich-tasting Connecticut broadleaf binder, these full-sized cigars come in decorative brick-red Ecuadorian Sumatra wrappers. They are aromatic, aromatic, well-balanced and smoother than you can ever imagine. Be the first one to experience the ultimate freshness offered by their delicious flavors.
3. S.T. Dupont Mini Jet Lighter - White
Stand out from the crowd by elegantly lighting your cigar using this high-shine metallic lighter. Apart from being designed to fit in the hand perfectly well, it also boasts of an extraordinarily powerful blue torch flame. It is light in weight and is available in a wide range of impressive colors that you can choose from.
Hurry and place your order now while supplies last! Contact us if you'd like to get more information about what you'd like to order. We look forward to serving you.