Our Latest Blowout Sales on Clearance Cigars
12/28/2017 at 08:40 am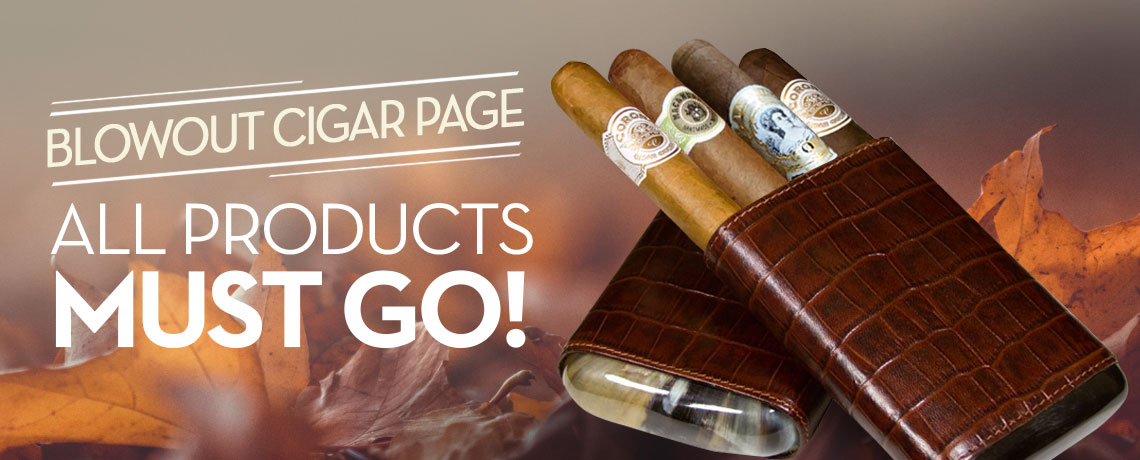 Now is the perfect time to stock up on our Clearance Cigars! You also get to enjoy FREE SHIPPING if your order is $50 or more. Curious to know what we have in stock? Here are some of the latest deals we're offering on our world class cigars.
Clearance Cigar #1: Villiger Talanga Selecto Corona Gorda Cigars
The first clearance cigar we want to highlight is the Villiger Talanga Selecto Corona Gorda Cigar. If you are looking for a cigar with a unique nutty flavor, this Switzerland based cigar is the one for you. Stock up now on this 10 count cigar pack and get it for $29.95, which is 67% off its retail price!
Clearance Cigar #2: Buena Vista Reserva Corona Cigars
Another cigar we have on sale is the Buena Vista Reserva Cigar. The Buena Vista Reserva brand is known for its ability to pack a vibrant blend of flavors in each cigar. The Reserva cigar features a hint of cherry, cedar, roasted almonds, black pepper and sweet orange. The medium-bodied cigar features an Ecuadorian wrapper and Dominican tobacco.
Clearance Cigar #3: Macanudo Legacy Baron De Rothschild Cigars
Our last cigar is the Macanudo Legacy Baron de Rothschild. This smooth, mellow tasting cigar has a blend of Dominican and Jamaican tobacco. The hand made cigar includes a Mexican binder and an aged Connecticut wrappers.
Call us toll free at 1-888-70-CIGAR or contact us online if you have any questions about our discount cigars. Enjoy free shipping when you buy $50 or more from our online store. And remember - these deals are only good while supplies last, so hurry and check out our discounted inventory today!