Limited Time Deals at Corona Cigar Company
10/12/2017 at 08:32 am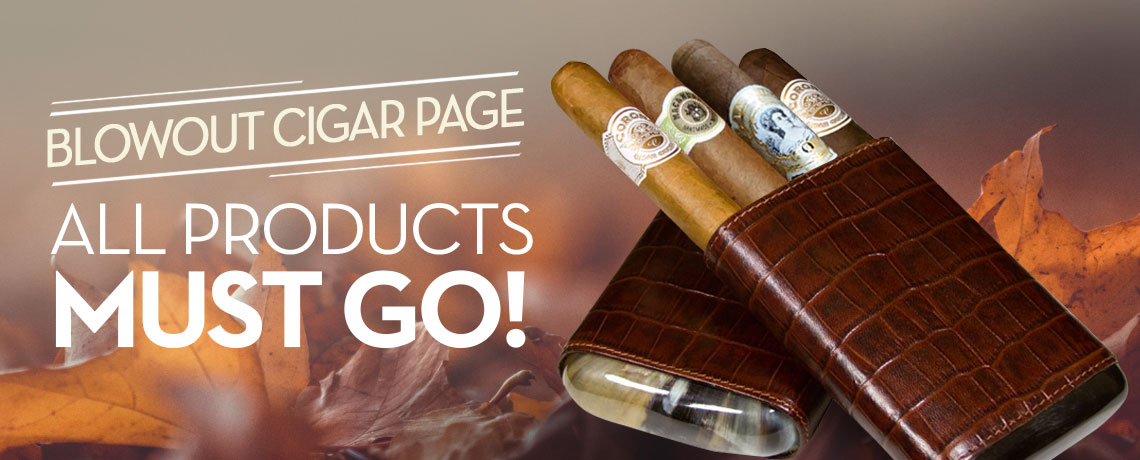 Cigar collectors and aficionados are always on the lookout to boost our supply and take advantage of deals on high-end product that we can show off and share with our fellow connoisseurs. If you too are an enthusiasts and have the capacity to properly store multiple boxes of cigars, Corona Cigar Co. currently has a few spectacular deals of note.
Villager Talenga Selecto Corona Gorda Cigars. Villager cigars are consistently superior to many well known brands and perfect for special occasions or a casual evening smoke paired with after-dinner coffee. The box of 10 gorda cigars usually retails for $89.95 but we have them listed for just under $30 making this box one of the best current deals on the site.
Macanudo Legacy Baron de Rothschild Cigars. For a mild and pleasant taste, this staple of cigar enthusiasts is a must-have for any consistent smoker. These cigars combine tobaccos from Jamaica and the Dominican Republic and are wrapped in superior aged leaf which adds considerably to the experience. A standard box of these premium cigars often runs purchasers nearly $200 but they are currently available for $76.95. This is a savings of over 60% and a hard deal to pass up.
Room 101 Chief Cool Arrow Ranflajo Cigars. It is rare to see a brand like Room 101 in the sales section of any cigar shop as the company has been impressing connoisseurs since they first hit the market in 2009. Artistic and contemporary, their cigars are each uniquely flavored and an engaging smoke. The Chief Cool Arrow is ideally a dessert cigar and at 40% off, picking up a box of these chocolate-y delights is a no-brainer. There are actually TEN varieties of Room 101 cigars currently in the Blowout Sales section so finding the right flavor for your tastes and budget should be easy if you take advantage of the current sales.
Please keep in mind that each of the offers highlighted above are featured in our Blowout Sales section so quantities are certainly limited. If you are interested in any of these fantastically priced quality cigars, consider visiting the site promptly. Also remember, when shopping, keep an eye on your cart total as free shipping is always offered when you spend $50 or more. Corona Cigar Company always offers the best deals on the hottest items and accessories for cigar enthusiasts. If you need special attention or have a rare request, our specialists are always happy to help with a cigar challenge. Contact us today and let us help you build your collection. Happy shopping!