Give the Gift of Membership to Corona's Cigars of the Month Club
04/14/2020 at 11:06 am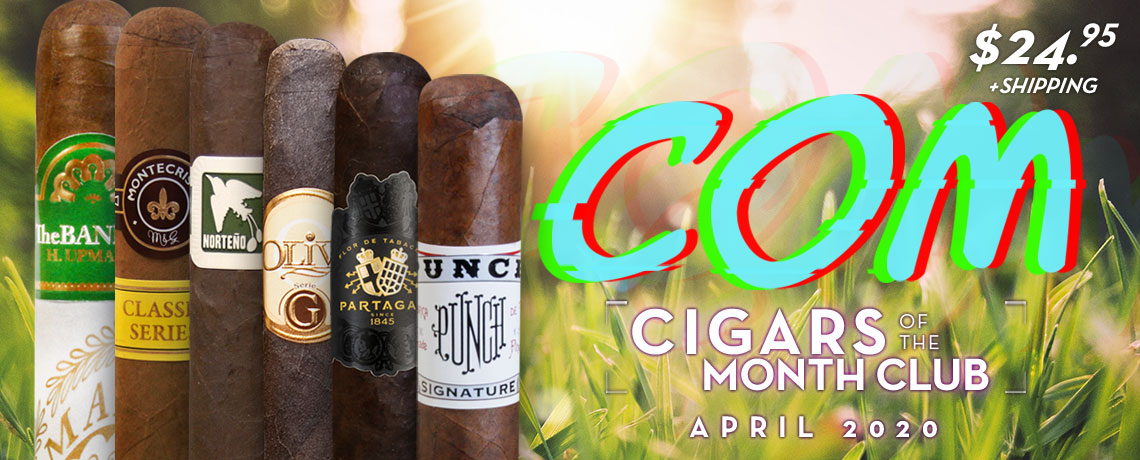 At Corona Cigars, we love gifts that keep on giving. With that in mind, consider Corona's Cigars of the Month Club if you're looking for the perfect gift for a special someone in your life who appreciates fine cigars. Members receive a sampler of 6 assorted fine cigars every month. If that doesn't provide enough incentive to sign them up now, here are more great reasons to give the gift of membership.
Convenience - Let's face facts, great service is the heart and soul behind any product. We'll deliver great cigars right to your cigar lover's doorstep every month. What could be easier?
Variety - How boring would it be to receive six of the exact same cigars every month? Fortunately, that's not our style. We strive to provide a little something for everybody's taste in each shipment. The six cigars we send every month will include a variety of styles, sizes, shapes, and manufacturers.
Value - Memberships are just $24.95 per month plus $4.95 shipping. Included in that fee, however, are the six cigars for free every month, which are valued at around $40 for each shipment. Members also receive a free torch lighter as part of our welcome package. For those who enjoy at least six cigars per month, it seems a touch absurd to not be a member.
Savings - The perks keep adding up for Corona Cigars members. In addition to the six cigars every month and a free torch lighter, members also get a 10 percent discount on all additional cigar purchases. For regular buyers, membership makes even more sense this way. After all, who wants to spend $100 for fine cigars instead of $90?
Membership in Corona's Cigars of the Month Club is a cigar aficionado's dream come true. Where else can one find the convenience, variety, value, and savings in such a wide range of available, superior products. Contact us for more information, or sign someone up today for them to start enjoying all the perks asap. Or, treat yourself to a membership instead!