Fall Blowout Sales: the Perfect time to Stock up on Cigars
12/07/2017 at 09:27 am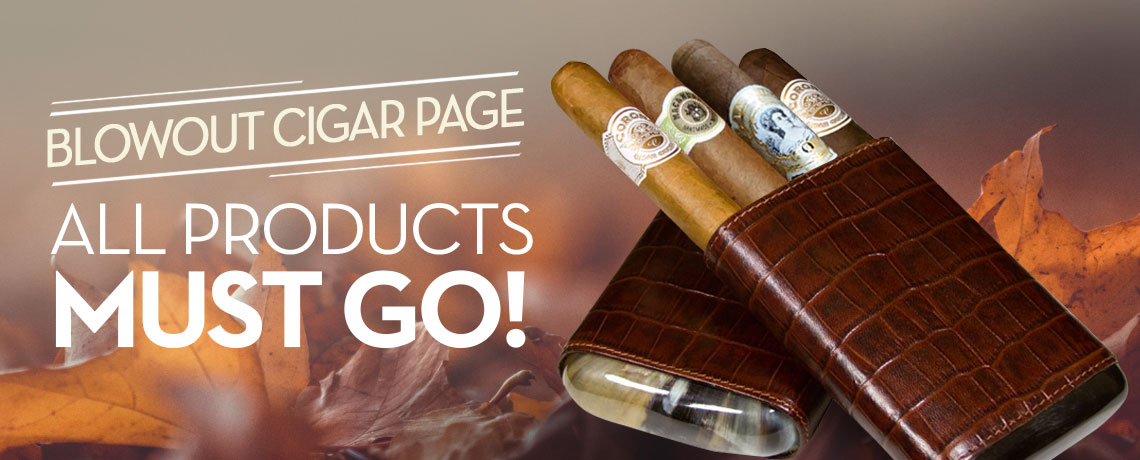 It's that time of year again. Fall is here with Winter right around the corner and the perfect time for getting rid of our excess inventory. If you are looking for some great deals on some premium cigars, save yourself some time and end your search right here. Our Fall Blowout Sales are truly the best place to get your hands on some of your favorite cigars at an unbeatable price. Let's take a look at some of the featured cigars below.
Macanudo Legacy Baron De Rothschild Cigars
At 63% off, these cigars truly are a steal. Enjoy these handmade Dominican Republican cigars at a fraction of their original price. Featuring thoughtfully selected tobaccos from Jamaica and the Dominican Republic, these cigars are perfect for the connoisseur looking for a mild-bodied yet full flavored experience. Enjoy these cigars while supplies last!
Zino Platinum Texas Collector's Edition Cigars
Here is a special offer you won't find anywhere else. Normally $160.00, these beautifully packaged Dominican cigars are available to you for just $79.95. That's HALF OFF! Don't miss out on your chance to own these exquisitely crafted cigars at a ridiculous price!
Room 101 Chief Cool Arrow Cigars
Another great option for the cigar aficionado, these Honduran beauties are sure to please the senses on every level. These beauties feature finely aged tobacco with an exclusive Mexican Ligero wrapper. Don't miss out on your chance to get your hands on these exquisite cigars at an unbeatable price.
Corona Cigar Co is your source for all of your cigar needs. Please be sure to contact us with any questions you may have. We are more than happy to help!