Enjoy Our Summer Blowout Sale on Clearance Cigars
08/29/2017 at 08:27 am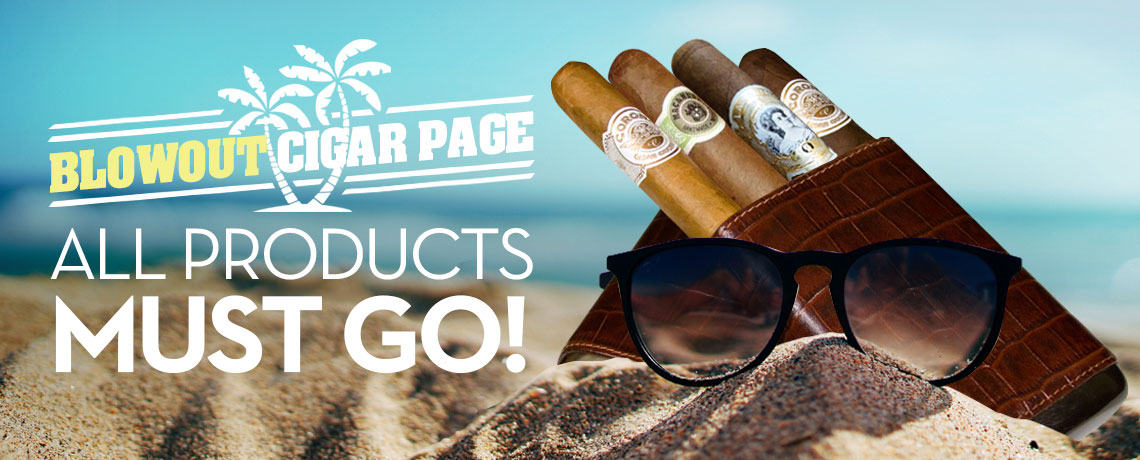 Summer may be ending soon but that doesn't mean you can't take advantage of our Summer Blowout Sales. Here's a sneak peek at our current Blowout Sale on Clearance Cigars.
Grab Bag Sampler
Our Grab Bag Sampler is now half off its original price. This unique sample bag includes 10 different handmade cigars. Each bag contains an assortment of brands and sizes so you can try a variety of cigars with one purchase. The Grab Bag Sampler has an overall retail value of $60.
Macbeth Banquo Cigars
Don't miss out on our sale on Macbeth Banquo Cigars this summer. If you act now you can get it for 55% off its original price. Swisher Sweets produced this handmade, Cuban wrapped premium cigar with a mild to medium body.
Gurkha Gold Churchill Cigar Bundle
Next, enjoy 60% off our Gurkha Gold Hologram Cigars. These cigars are direct from the factory so it allows us to pass on huge cost savings directly to you and other customers. The cigar has a Dominican binder and features a blend of Dominican and Colombian filler tobaccos.
Please Contact Us today to find out more about our cigar selection. Corona Cigar Co. is one of the best places to find cigar accessories, informational cigars, humidors and other cigar products at highly affordable prices.