Did somebody say SALE?
01/16/2020 at 09:35 am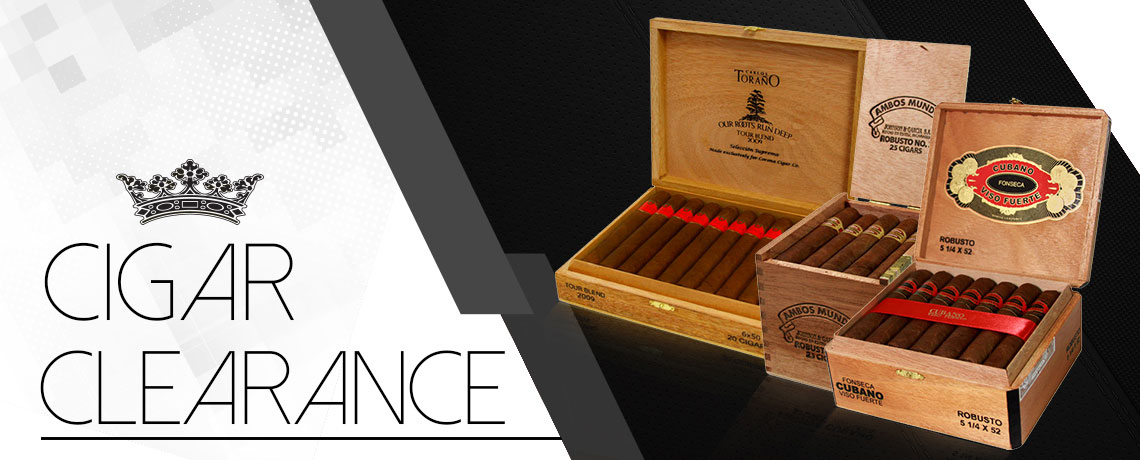 Have you ever been to a department store and someone announces a special sale in aisle 10? You see folks stampeding that way, just to get a good price on merchandise. Well, that's kinda like our clearance cigars....and kinda not. See, that department store is probably pushing out of season, out of date, out of style merchandise. That's not what we are all about. Part of what makes Corona Cigars so special is that we continually offer new and exciting merchandise to our customers. Sometimes, we just gotta make room for the new stuff. Sometimes that guy who ordered the lighters, made a little error and ordered too many. Sometimes, we just want to cut our customers a deal.
Our clearance department is always changing. If you would like to add to your collection of great cigars, check out our clearance section. One of the great options that we offer is our Grab Bag Special. Think of it as a box of mismatched socks. You know, how when a pair goes into the laundry and one comes out missing? This is a box of ten, mismatched cigars. But what a great way to sample a variety of tastes and sizes. All ten are only going to set you back less than forty bucks, and you are guaranteed that it is worth more than $60!
You can also find boxes of clearance cigars like the Villiger Connecticut Kreme Churchill Cigars, marked down an incredible 41%. Another great offering is the Punch Rare Corojo Gusto Tubo Cigars with a 51% savings! Nope, you are not dreaming! And we really like this one, and not just for its name: All Out Kings Give Me Your Lunch Money Cigars. Even these are on sale! Yowza!
And before you say, "This can't be true!" you might just check out the S.T. Dupont Mini Jet Lighter. We have green, chrome, blue, and purple available. At these prices, you can afford to put one in every room!
So don't get stuck in that mindset that clearance means the stuff nobody wanted. These are premium cigars selected for our premium customers. It's just that you can save a few bucks. (We won't tell, if you won't!) Contact us for other great deals!