Corona Cigar Clearance: BLOWOUT SALES!
07/18/2017 at 09:16 am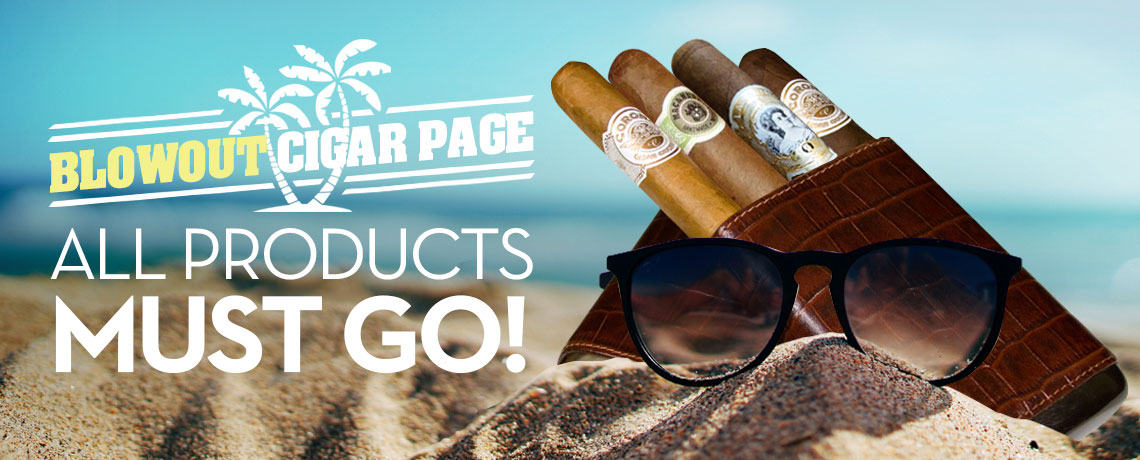 Here at Corona Cigar Co., we pride ourselves on bringing you the best and most current selection of high quality products. In an effort to keep our inventory moving, we provide great discounts on several different cigars. Currently, we're offering up to 67% savings in our huge Summer Blowout Sale! There are a wide range of brands to choose from and it's a great way to try something new, stock up on an old favorite or buy gifts for the cigar smokers in your life.
Cain Habano Cigars boast complex flavors and hail from Nicaragua. These cigars have a medium to full body and Habano wrapper. We have boxes of 24 offered at 40% savings.
Buena Vista Reserva Cigars originate in Switzerland and boast a medium to full body. Tobacco from the Dominican Republic is encased in a Ecuadorian Habano wrapper. These cigars were created and intended to be enjoyed while keeping true to the Cuban tradition: the joy of being alive! Boxes of 10 are listed at over 50% savings!
Some additional brands priced with incredible savings are CAO Brazilla, La Aurora, La Palina and more!
Please visit our Clearance Cigars/Blowout Sales section to view all current deals and stock. Remember, all clearance offers are valid while supplies last and shipping is on us for orders over $50.
Feel free to contact us if you have any questions or would like assistance making a selection.